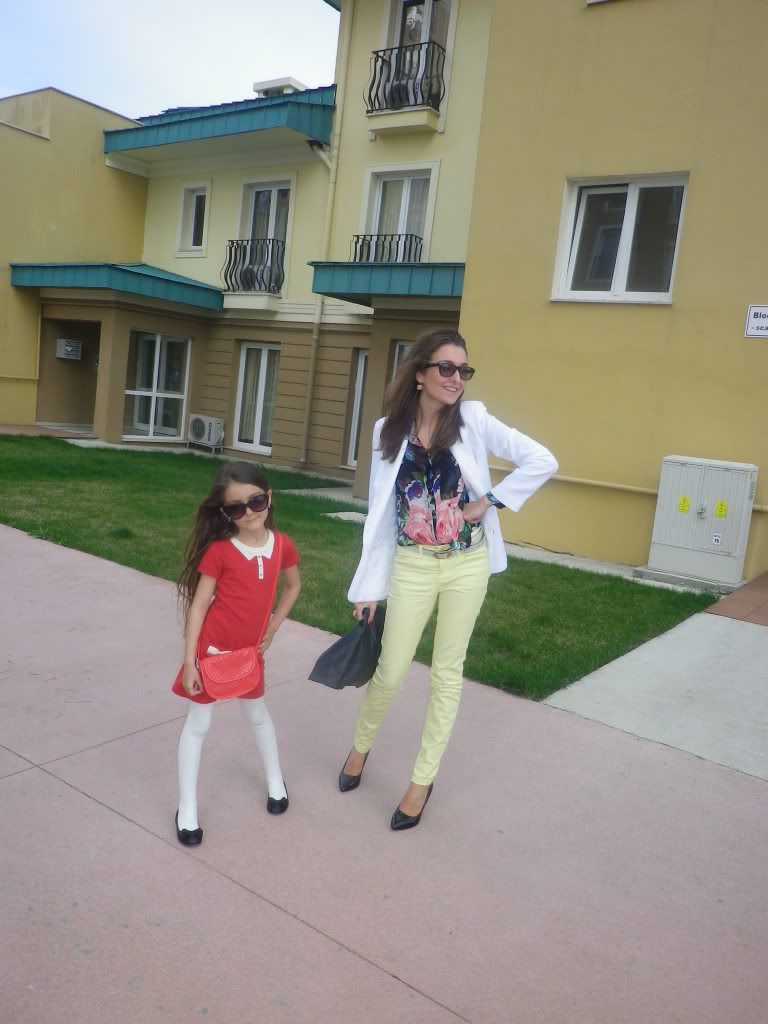 It's just wonderful to have a person who makes you smile everytime you come home. I'm presenting to you once again my 6 year old sister, who is more addicted to fashion than me...as you can see:))
Daniela is wearing: H&M dress, H&M flats, Claire's purse, Claire's glasses;
I'm wearing : Depot 96 jacket, H&M shirt, New Look Pants and Heels.
Love,
D. & G.
P.S. Happy EASTER!!!!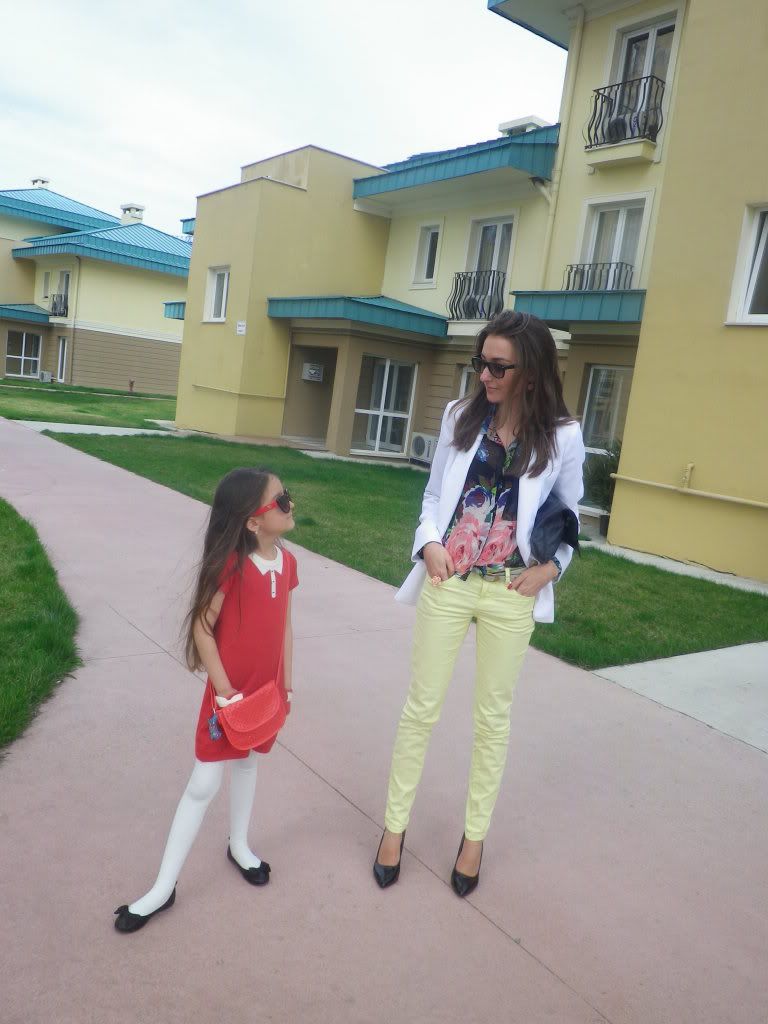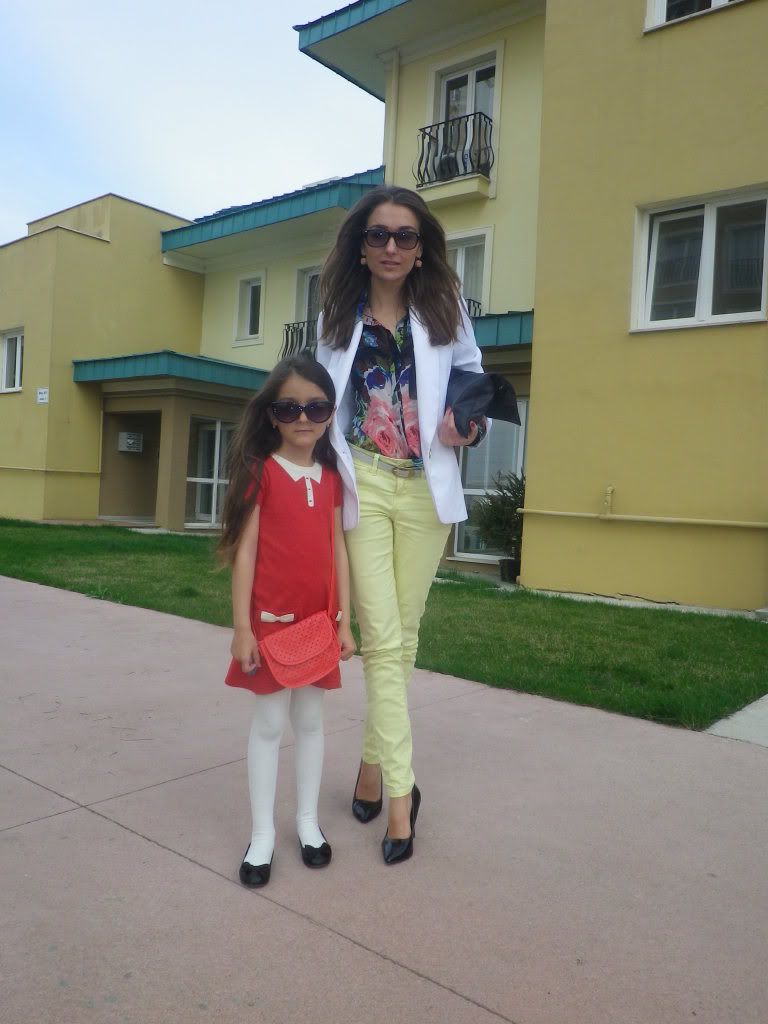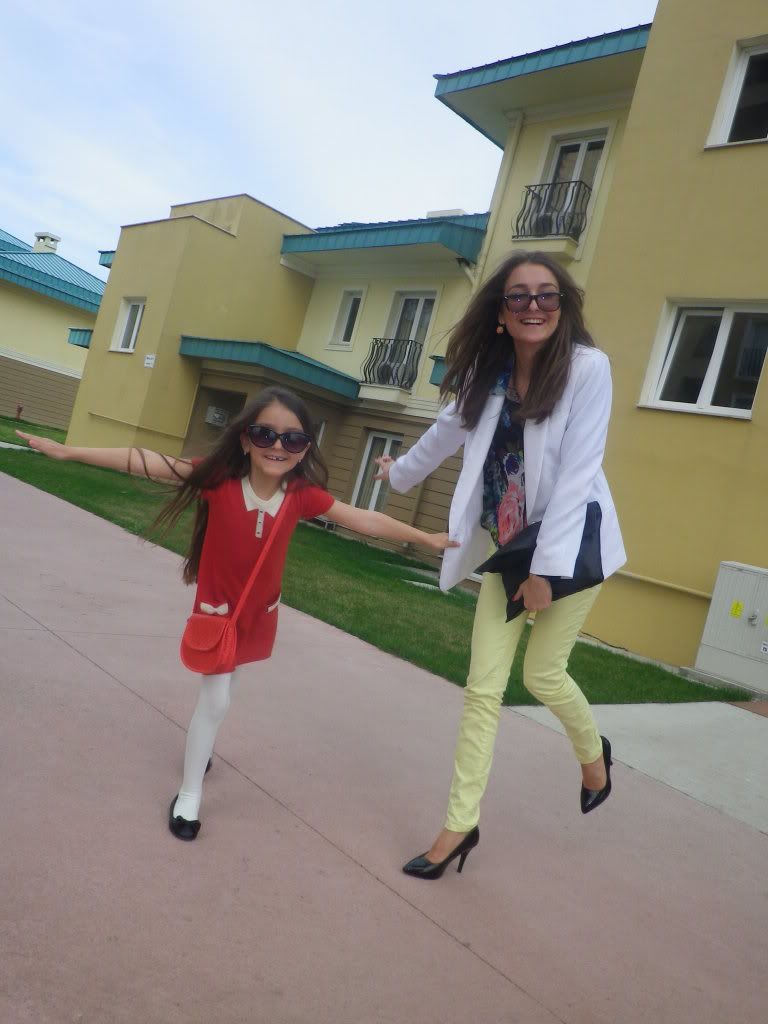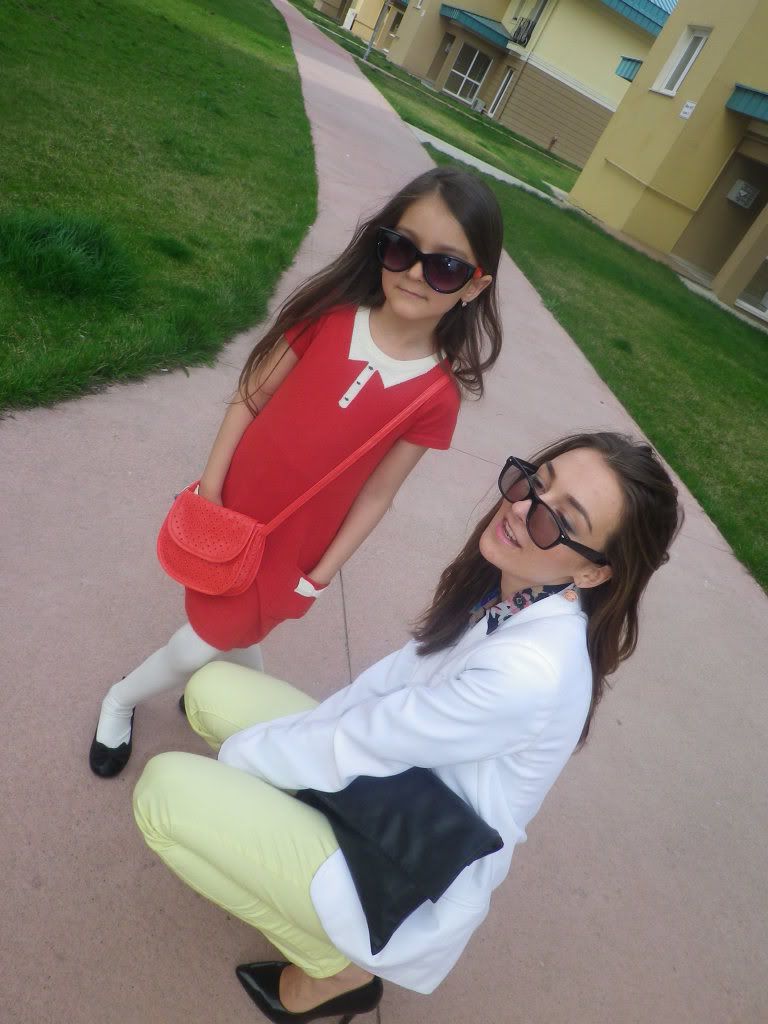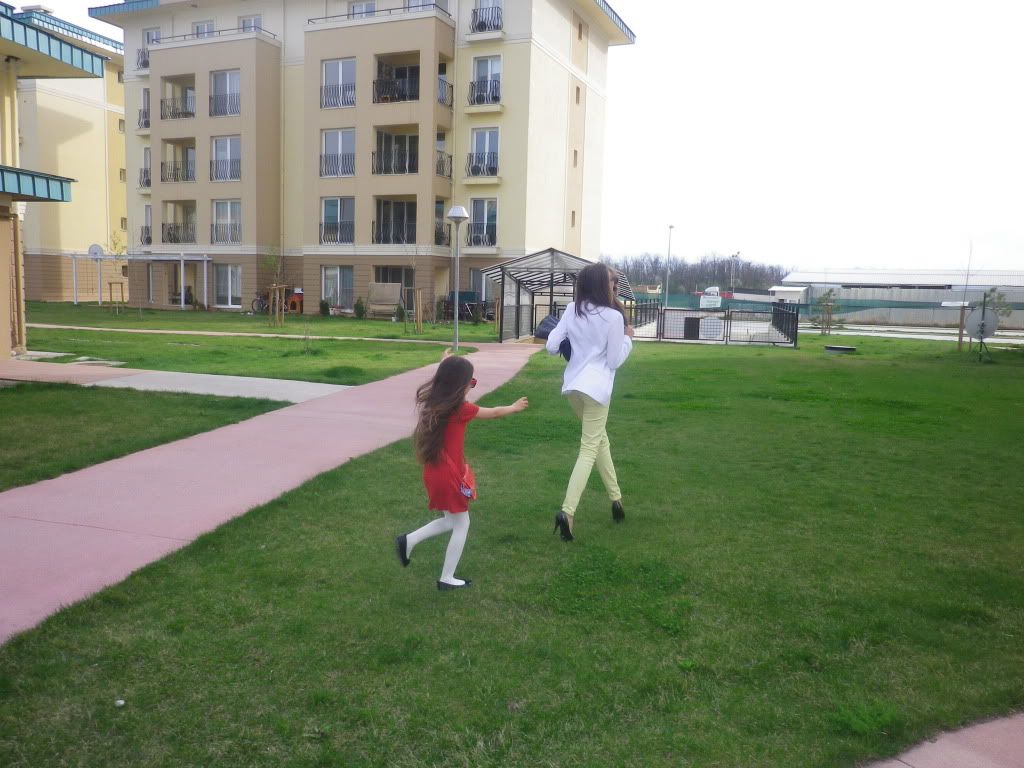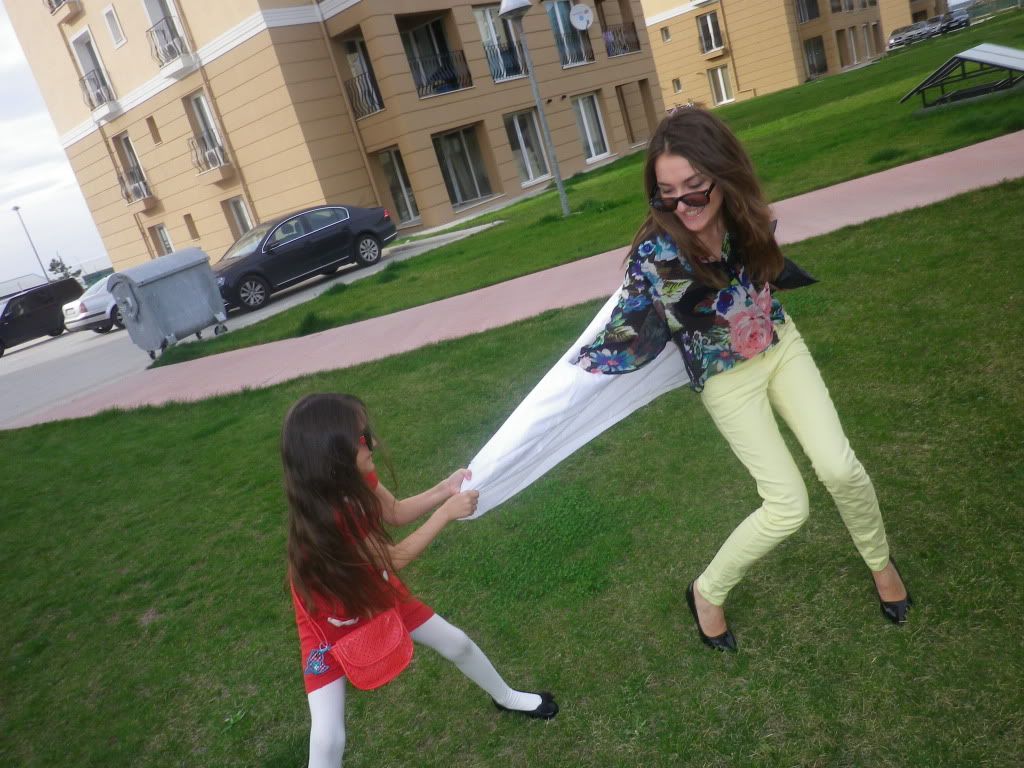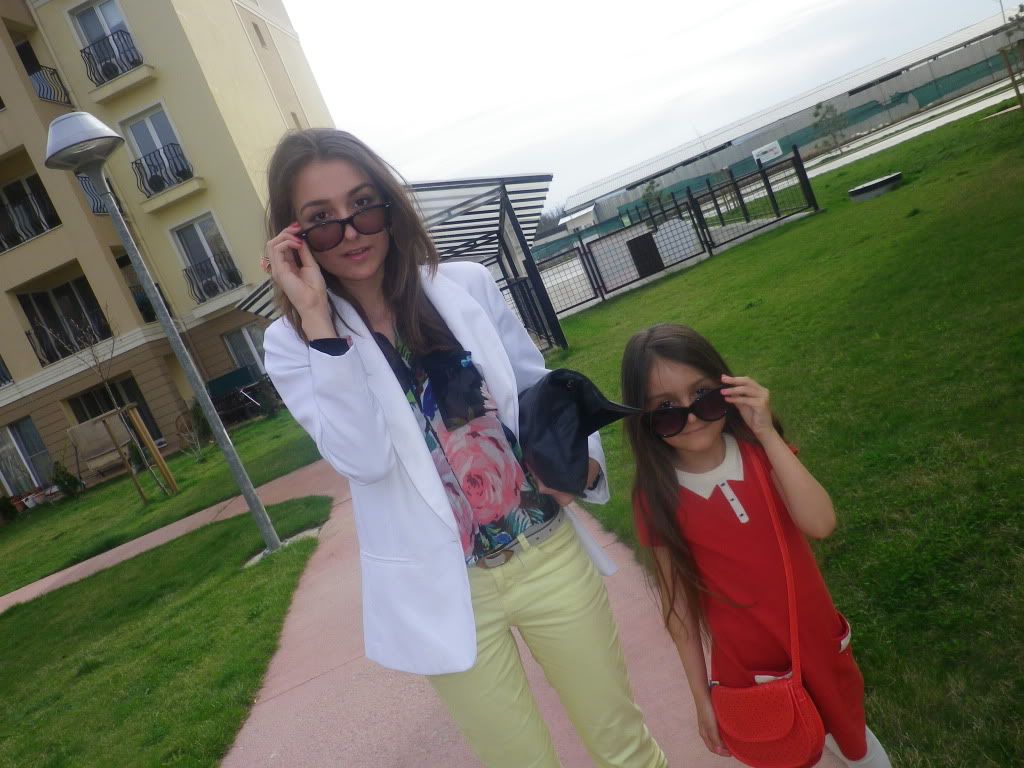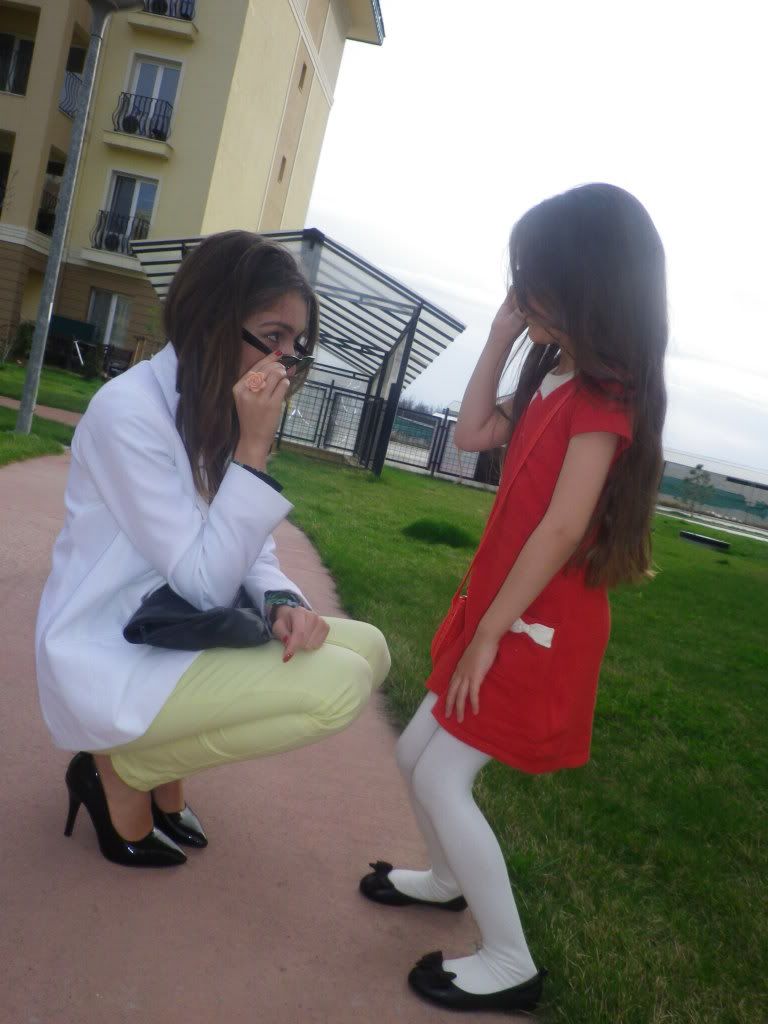 Daniela: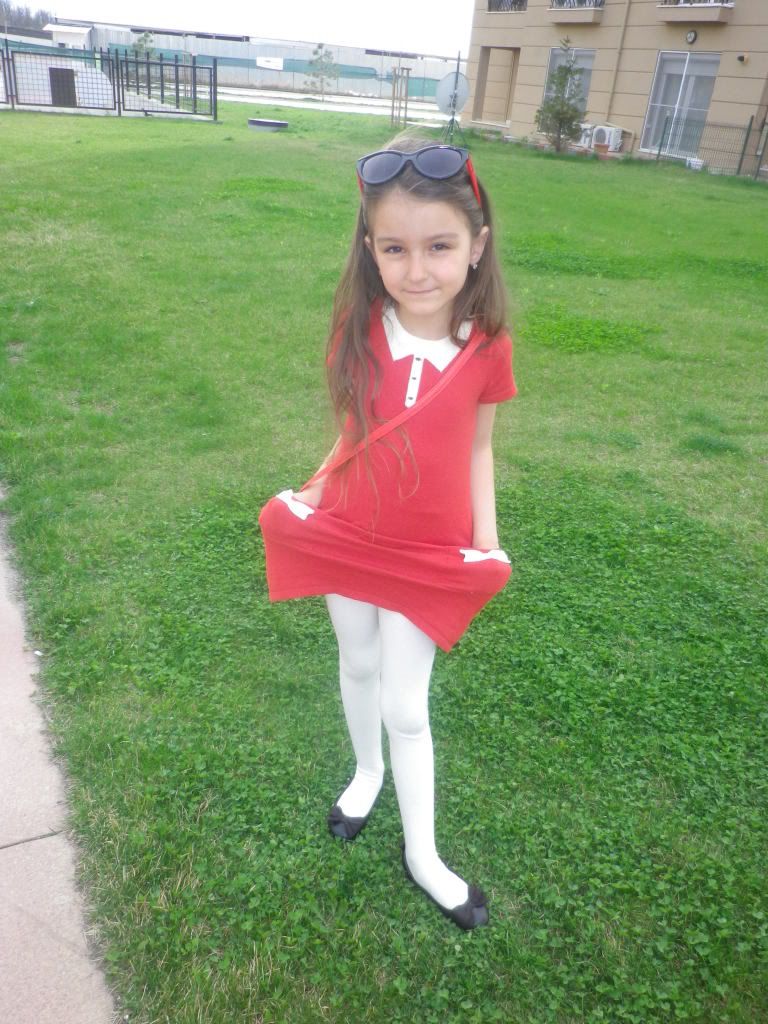 Gabriela: