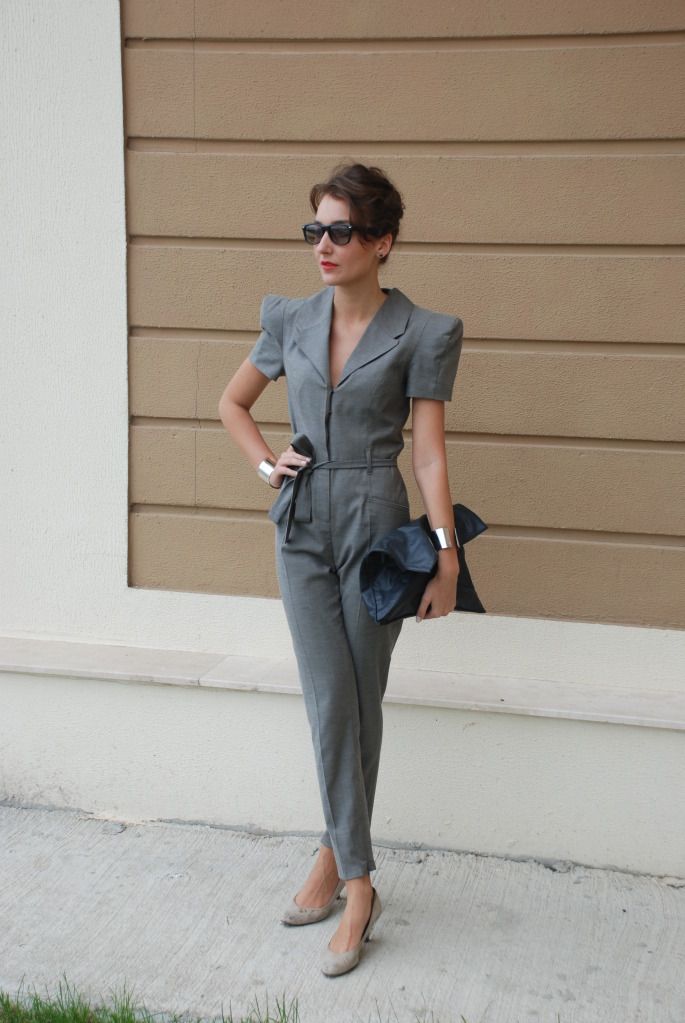 Hi there guys,
Today i decided to get a business look so i've chosen to wear this high-shouldered jumpsuit that i simply adore.
It's definitely one of my greatest purchases from Depot 96 store.
P.S the photos were made this morning ...so sorry for my sleepy look:))
Love,
Gabriela
I was wearing: Depot 96 Jumpsuit, Vintage heels, Black Leather Clutch, Silver braceletes.