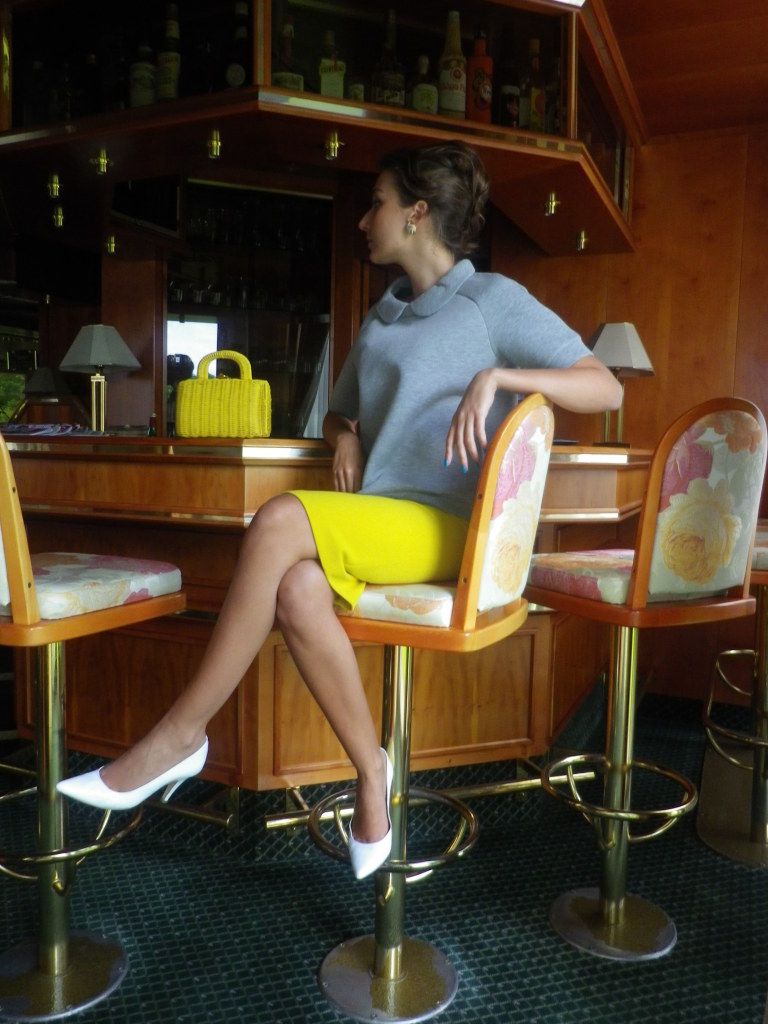 This week i'm in a business trip with my dad in Germany, and this is what i wore today.
Fortunately the hotel where we are staying at has a 60's interior design, and it inspired me for this look. Also i had to make a post with my new finding: the little yellow bag!!!Isn't it adorable?

I was wearing: Vintage yellow bag, H&M Blouse, Yellow Pencil skirt, White stilleto's

Love,

Gabriela

P.S. Photos by my 6 years old sister Dana.