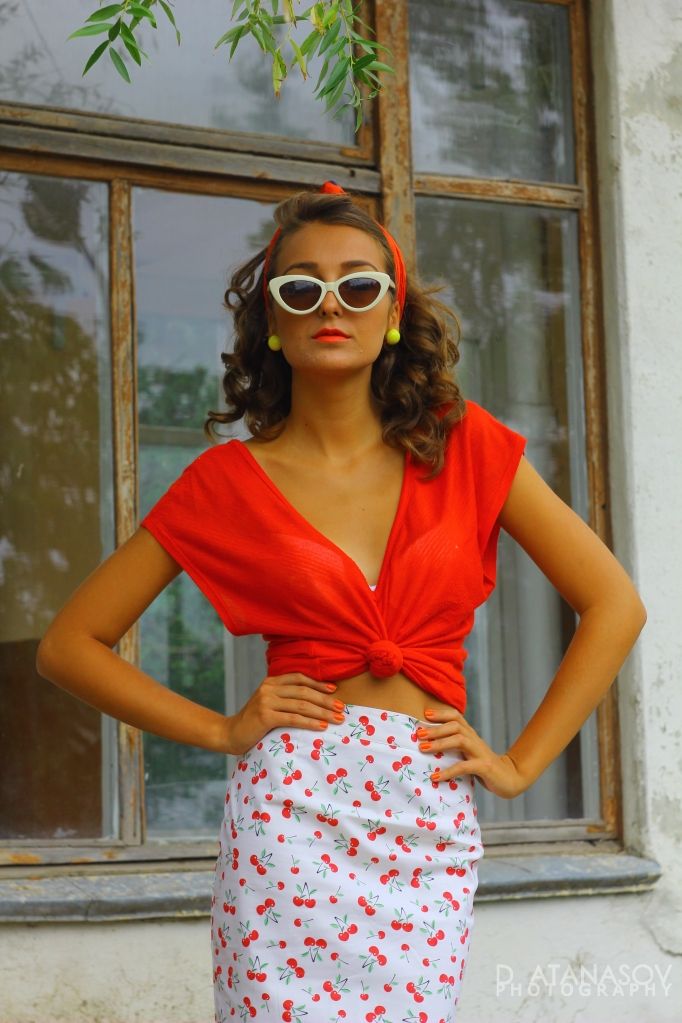 I'm sure you share with me the same passion for cherries, and because their season has already ended, i decided to keep them in my life by purchasing this amazing pencil skirt.

I played with some accessories and with my mum's blouse and this is the result.

The photos were taken in the village were i spent my summer holidays when i was a child and this time i've chosen the old school yard, i just figured out that there's a lot of white and red on the walls and it matches with my outfit.

Hope you'll like it!

Love,

Gabriela

Photo credit: Dinu Atanasov

I was wearing: ETIC skirt, Mum's blouse, MANGO glasses, vintage yellow bag, Dona Lisa Tucci Heels.