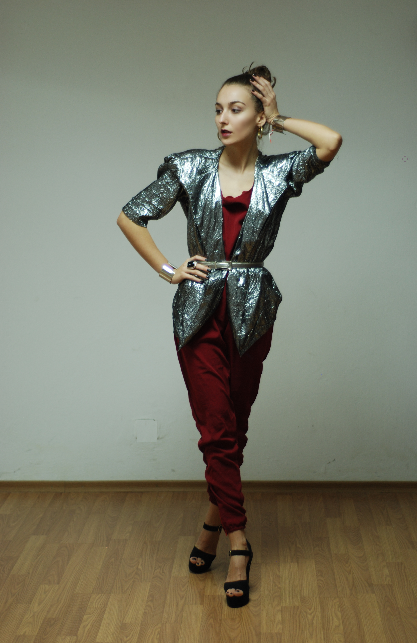 I bought this jacket during my visit to Paris in December, in a vintage store. I knew that i can wear it with leather pants , with blocking colours, pastels, silk...but i have to tell you that this mix is my fav. I think that the touch of burgundy makes a wonderful contrast. Also the jumpsuit + a jacket recreates an 80's Disco look, which is perfect for clubbing.
Love,
Gabriela
P.S. Sorry for the WALL!:)))
I was wearing: pull & bear Jumpsuit, Parfois Heels, Vintage Jacket, Parfois Accessories.