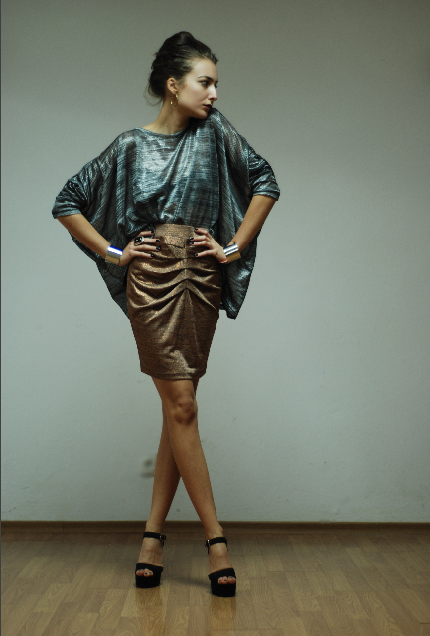 Once, i saw a girl who mixed a silver sequin jacket with a golden leather skirt, surprisingly, i LOVED it! I remembered that i have something in my dressing that may recreate that metalic "feeling" and this is the result:)
I was wearing H&M skirt, Glow blouse, my fav. Bracellets, Parfois Heels.
Love,
Gabriela
P.S. sorry for the wall "decor"