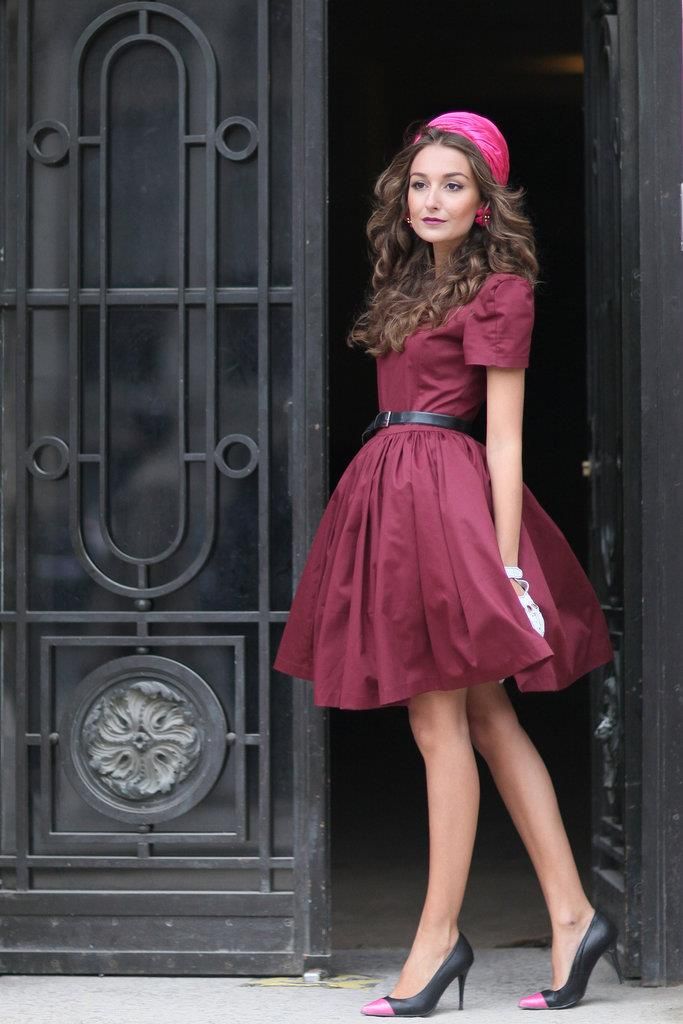 In my 5th day of Paris Fashion Week i went to Chanel and Valentino. For the Chanel show i decided to wear this 50's Burgundy dress i designed and i just added the pink turban i bought from a romanian artist and a black belt. For Coco Chanel
less was more...so i didn't want to break her rules.
Big thanks to fabsugar.com- where i found the first amazing picture from this post and to Patrick Chelli the one who is guilty for the portraits you'll going to find in this post.
and the SWEET PAPRIKA burgundy dress spotted in this video at 1 : 18.
Love,
Gabriela
I was wearing: Hand made Pink Turban, Vintage earrings, Burgundy Sweet paprika dress, Vintage black belt, BB Up heels, Zara burgundy bag, Topshop jacket, leather gloves.