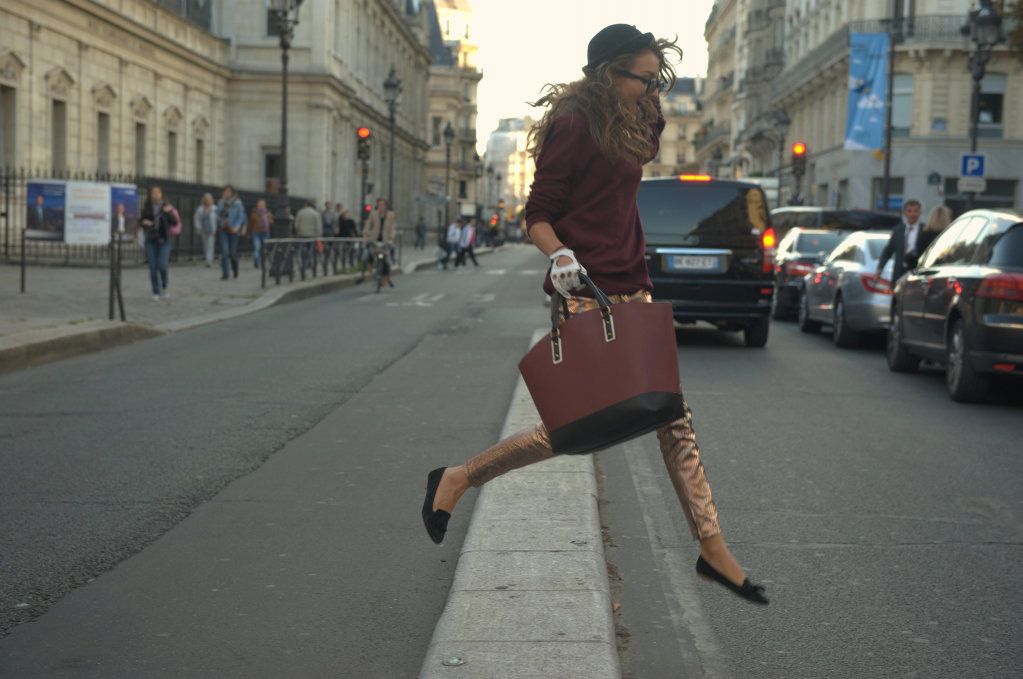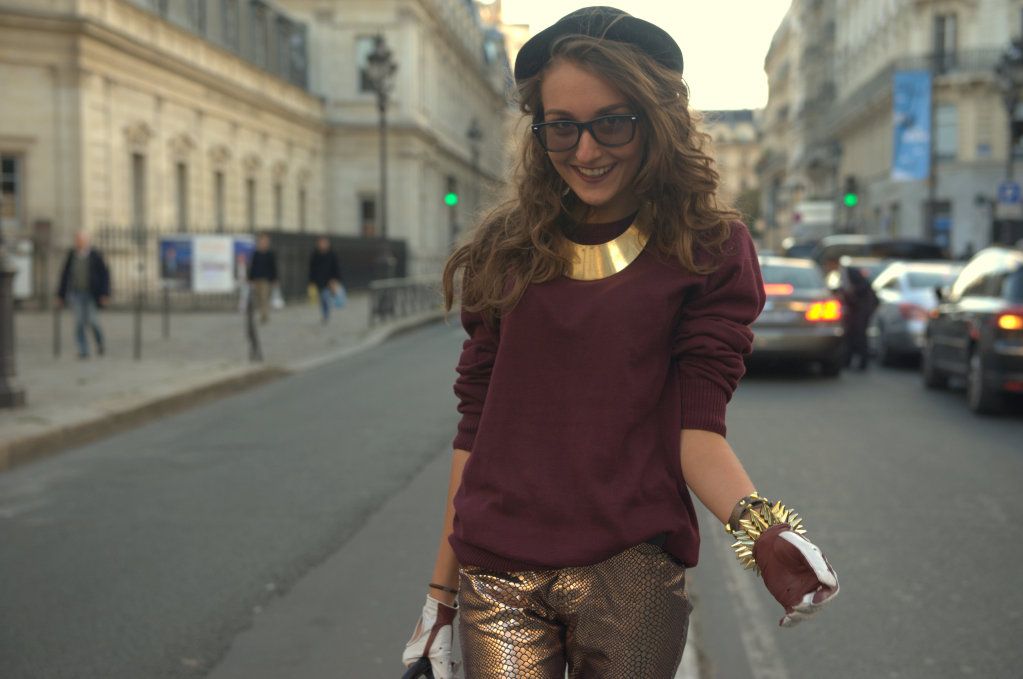 "If i want to , i can do anything...!" so this time i chose to fly...and i couldn't have done it without Kamel Lahmadi. He is the one who is so guilty for this amazing photos taken in front of the Gaultier show...in my 3rd day at PFW.
I was wearing: Miss sixty Golden Pants, Kenvelo blouse(man), HM necklace, New Yorker Hat, Zara bag, La strada flats..and of course a childish attitude.
Love,
Gabriela
P.S. this was the only day during PFW i didn't wear heels, with my friends i visited the VERSAILLES Palace that day...and i really needed a comfy look. Photo credit: Kamel Lahmadi from www.styleandthecity.com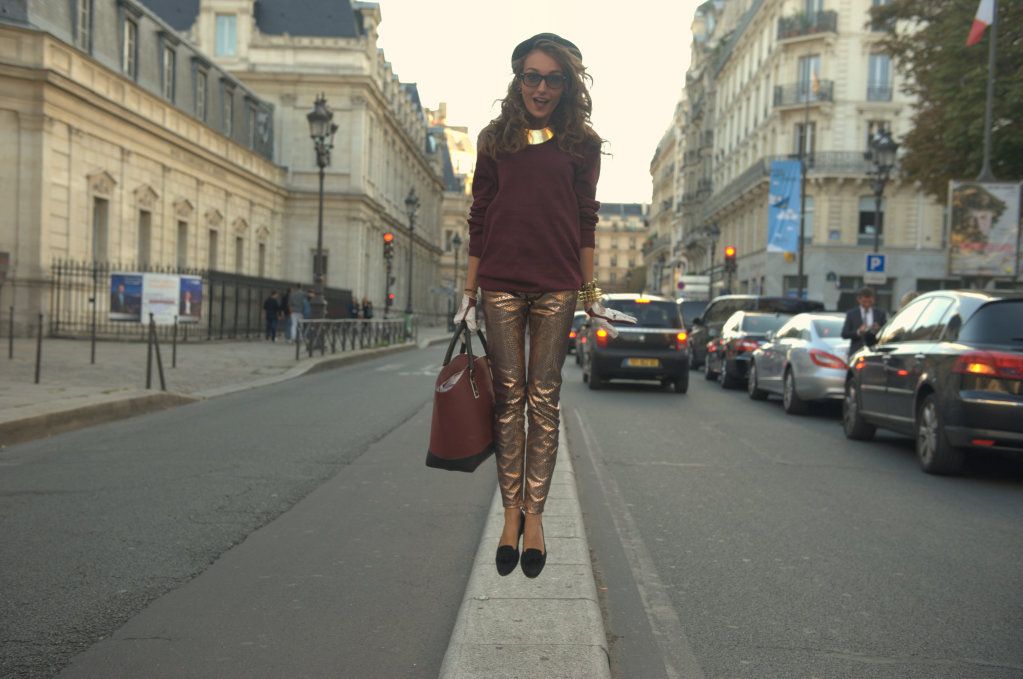 and i'm leaving....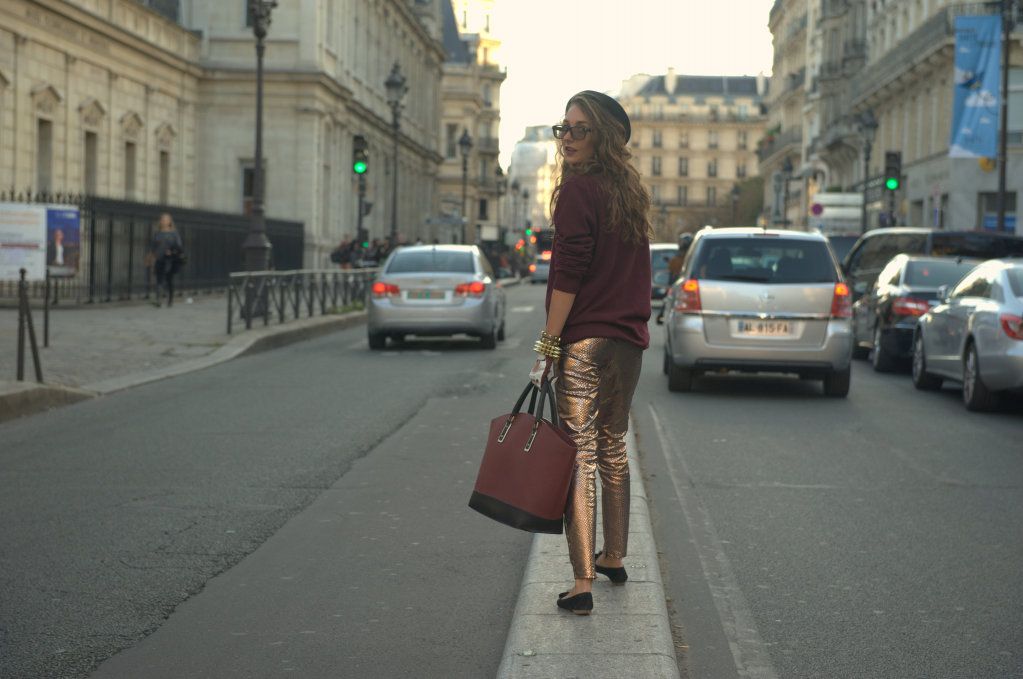 to come back!