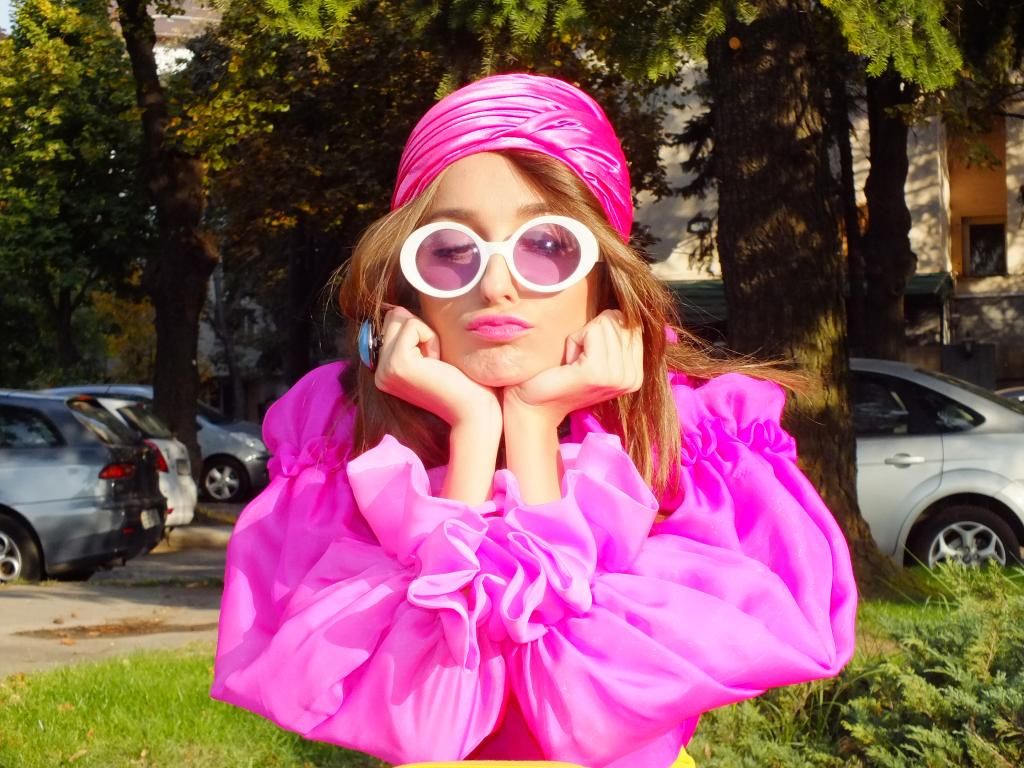 When it comes to fashion i must say I LOVE CHALLENGES!
Last time i visited PMARIE boutique i decided to chose this crazy pink item because i wanted to show how a very extravagant garment can be worn with no problems both by a lady and a crazy child.
I always love to mix sophisticated and complicated clothes with something very simple and uni so i created this 4 outfits just because while being home...i couln't decide on 1 LOOK. This Silk pink dress was asking for a LOT of attention and i couldn't resist it... Thank you PMarie for creating this crazy yet sophisticated piece of clothing!!!!
Feel free to tell me which crazy look you would wear!!! Love
Gabriela
I was wearing: Pmarie Boutique Dress-( easy to wear as a blouse),Sweet Paprika by Gabriela Atanasov white skirt, Depot 96 yellow skirt, BBup Heels, Depot 96 leggings, Hand made turbans, Mademoiselle Claudette white Hat, Vintage glasses.
Photo credit: Maria Andrea
Look No: 1
Office bitch.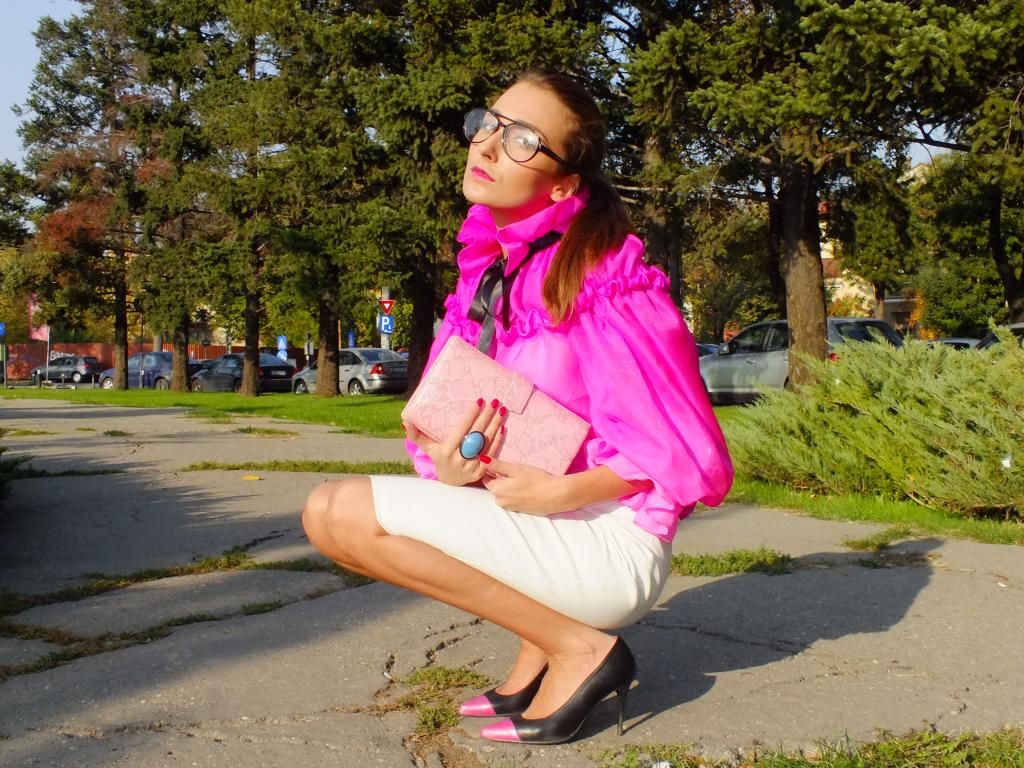 Look No: 2
Lady in Pink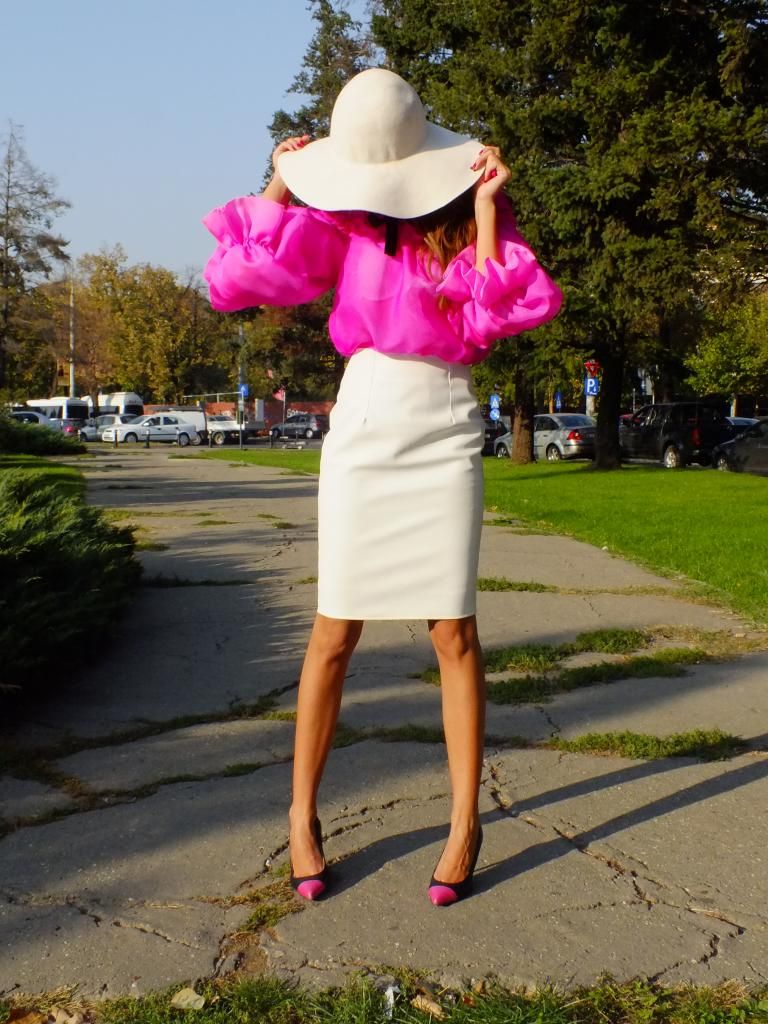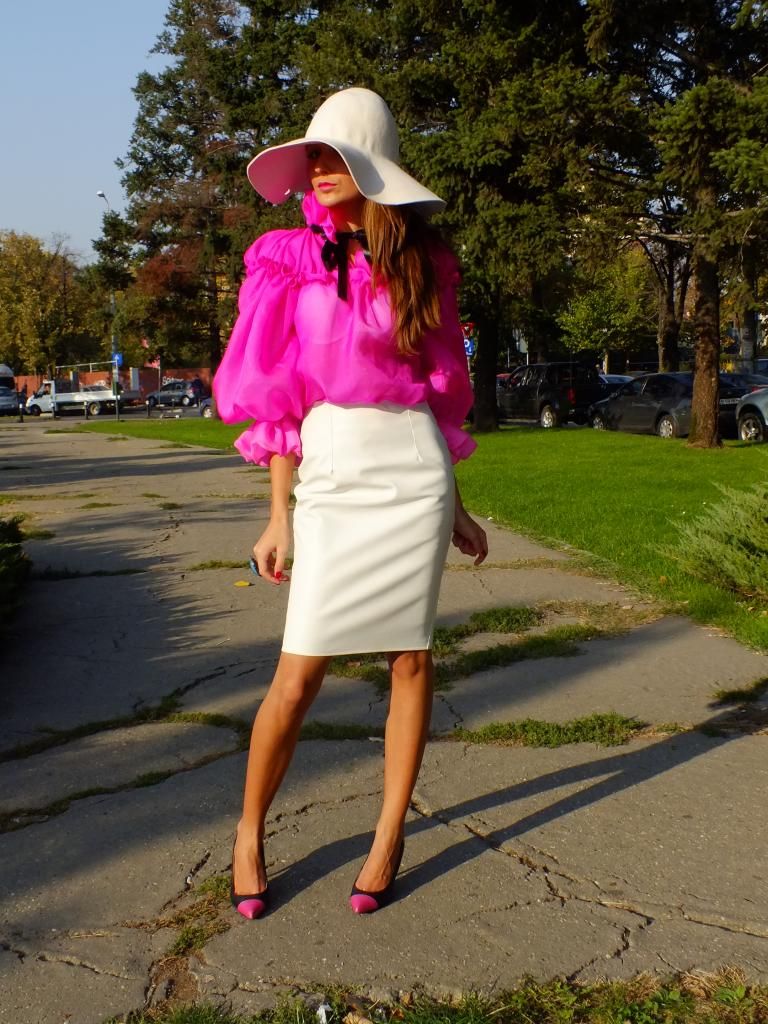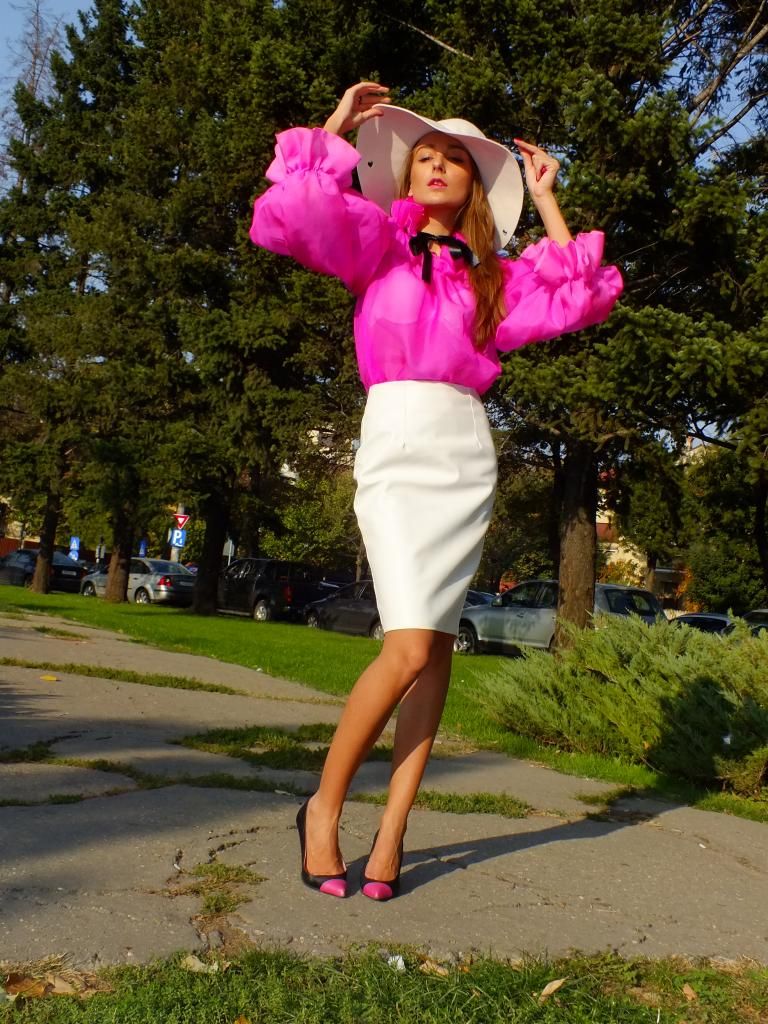 Look No: 3
Color Blocking fahsion victim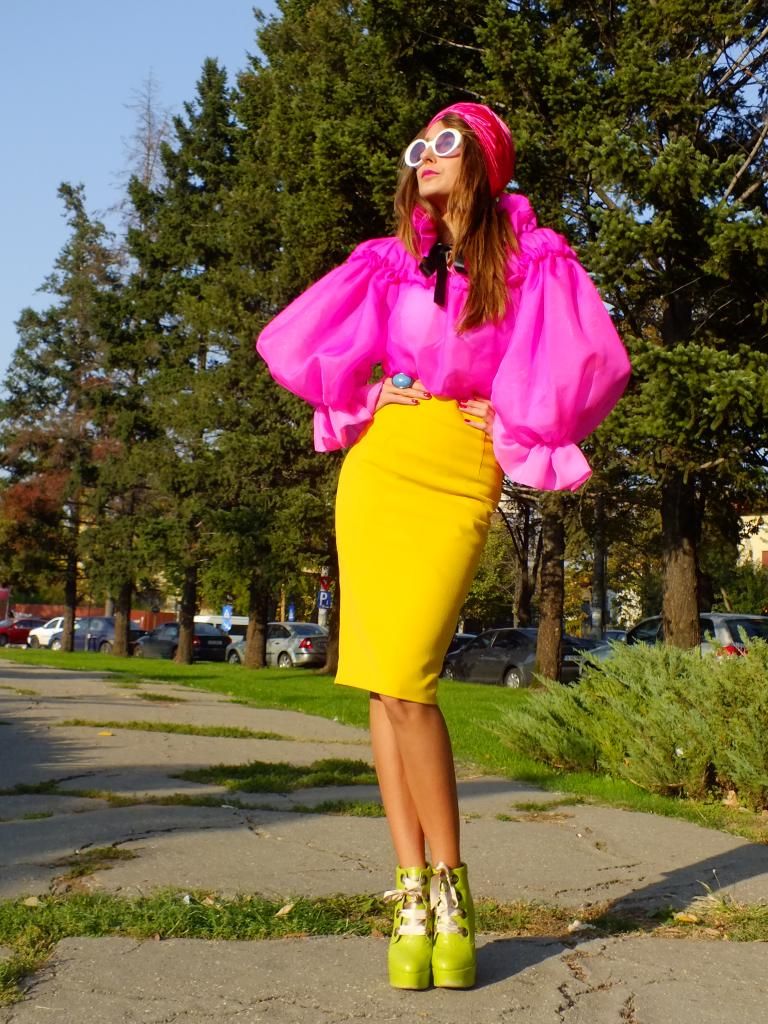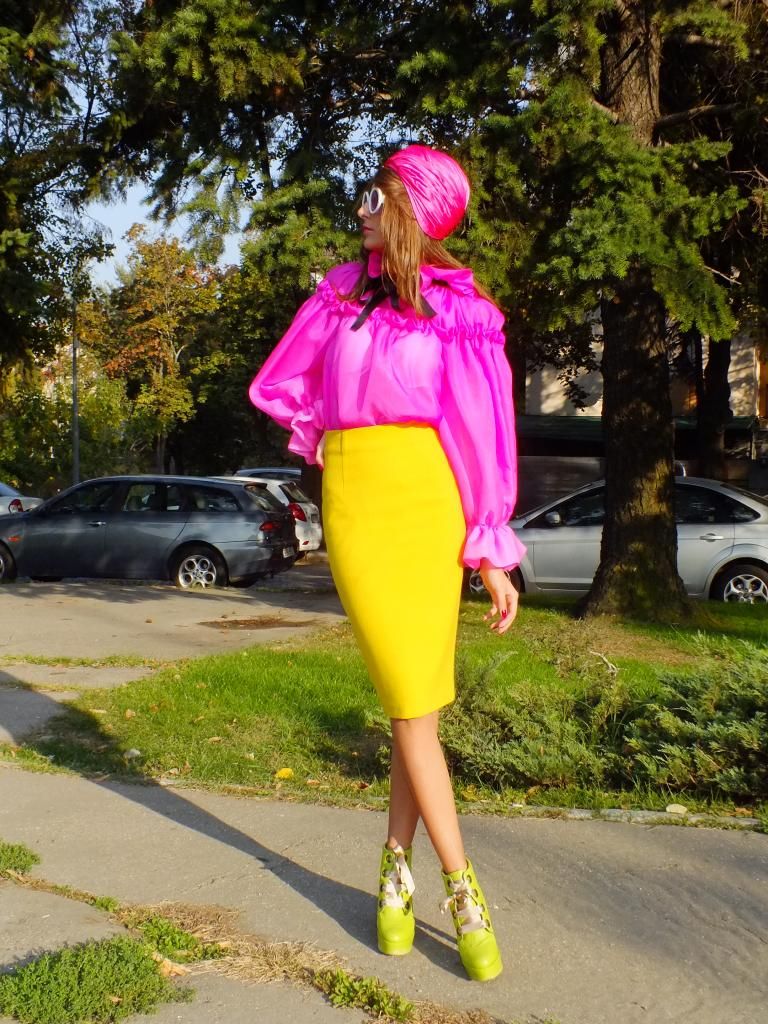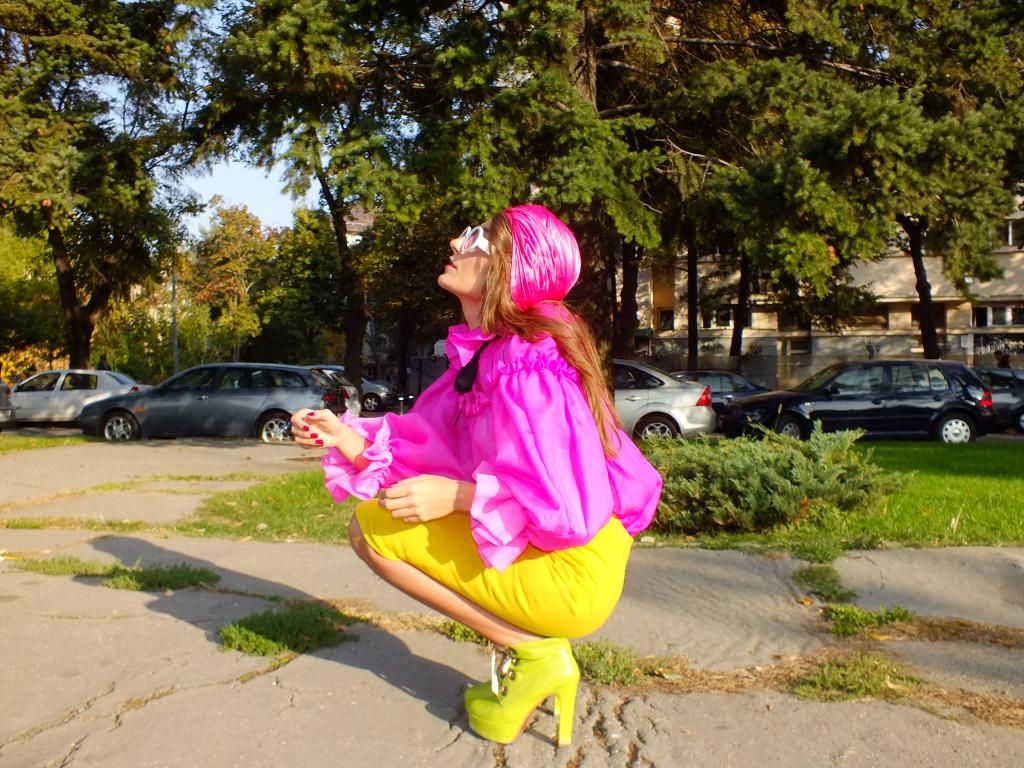 Look No 4
Crazy Kid