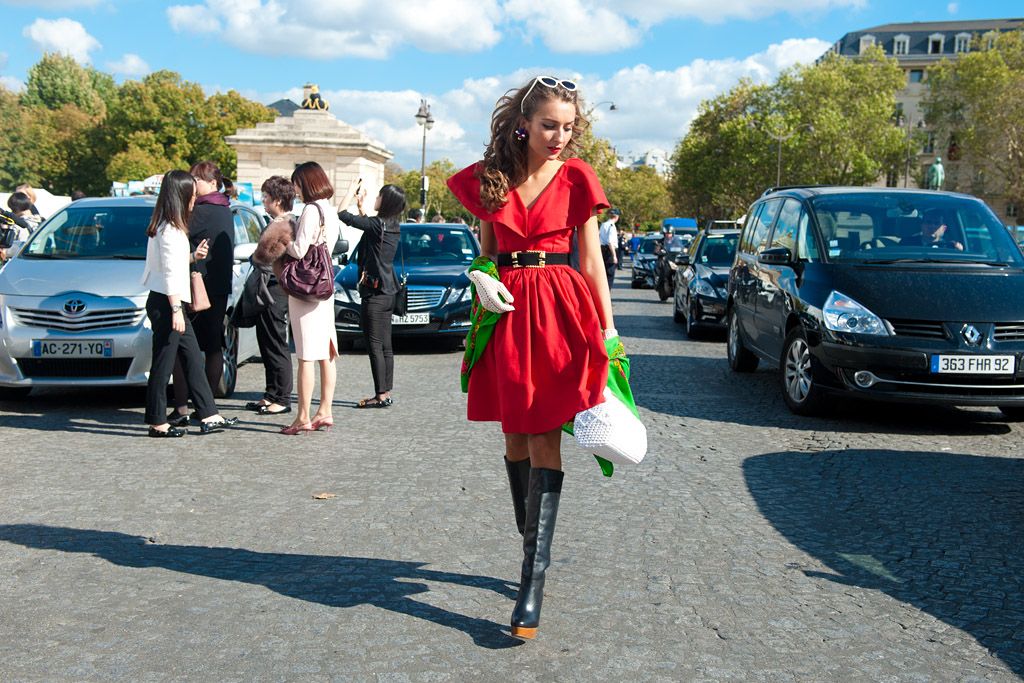 On my second day in Paris i decided to wear the Red dress from my new collection and i accessorized it with pure russian vintage - the scarf belonged to my grandmother and the hat is full of USSR medals , i found it in a Bazaar in Chisinau.I also styled the look of my friends.
Ioana was wearing a sweet pastel dress inspired by my fav bug: the dragonfly and Maria is wearing a white 50's inspired dress with a floral print.
That day we went to Dior where we really had a wonderful time and meet a lot of wonderful people, after that i had the surpise to meet a fab. blogger from Bulgaria and i actually practiced a little bit my russian:))and then we met again our only love: The Eiffel Tower and i ended up by singing with Michael Jackson
Love,
Gabriela
Photo credit : Kamel Lahmadi- www.styleandthecity.com
Maria Andrea Baluta
I was wearing: My own designed dress, Vintage belt, My grandmothers scarf, Russian Military Hat- USSR, ZARA boots, Vintage bag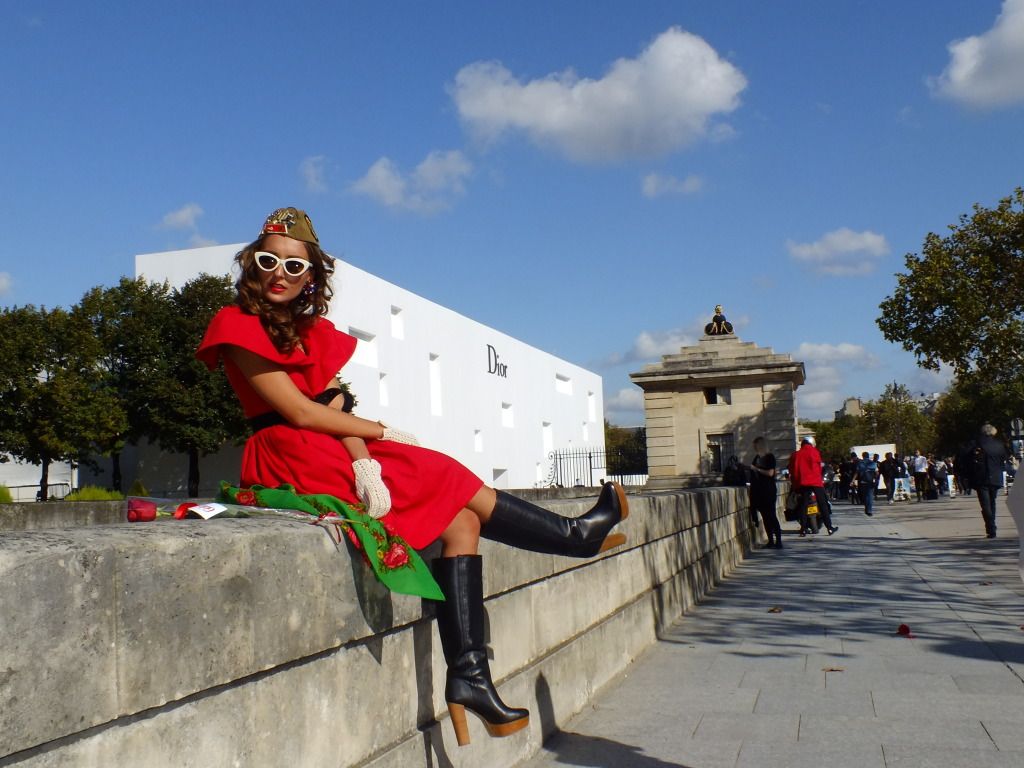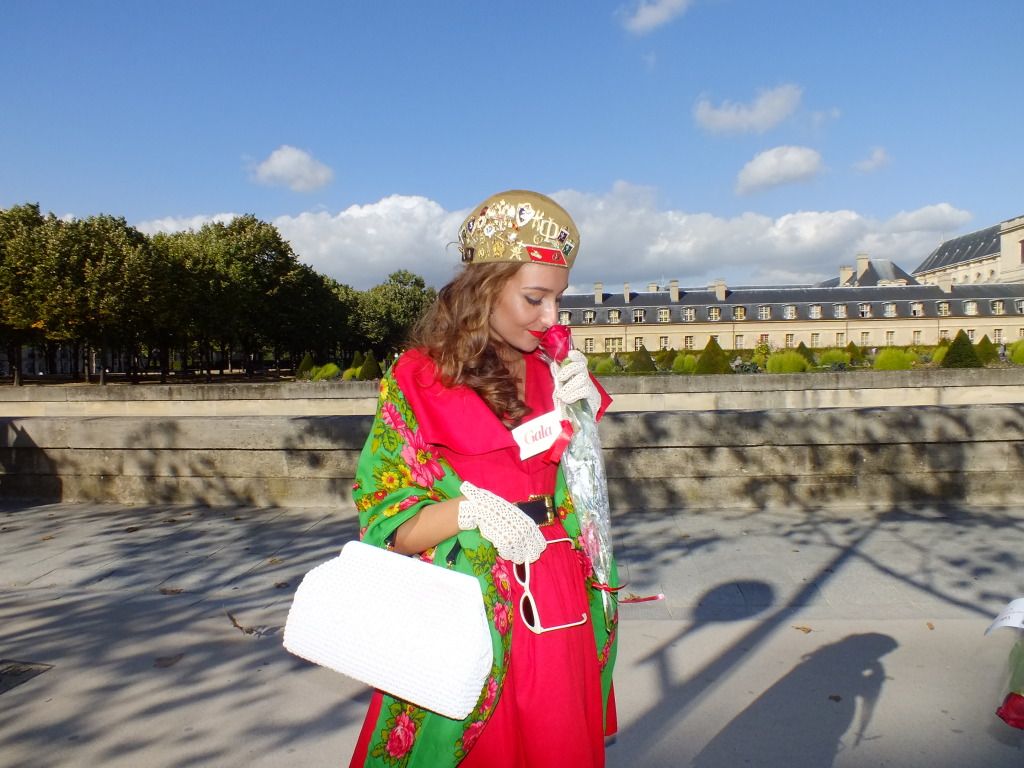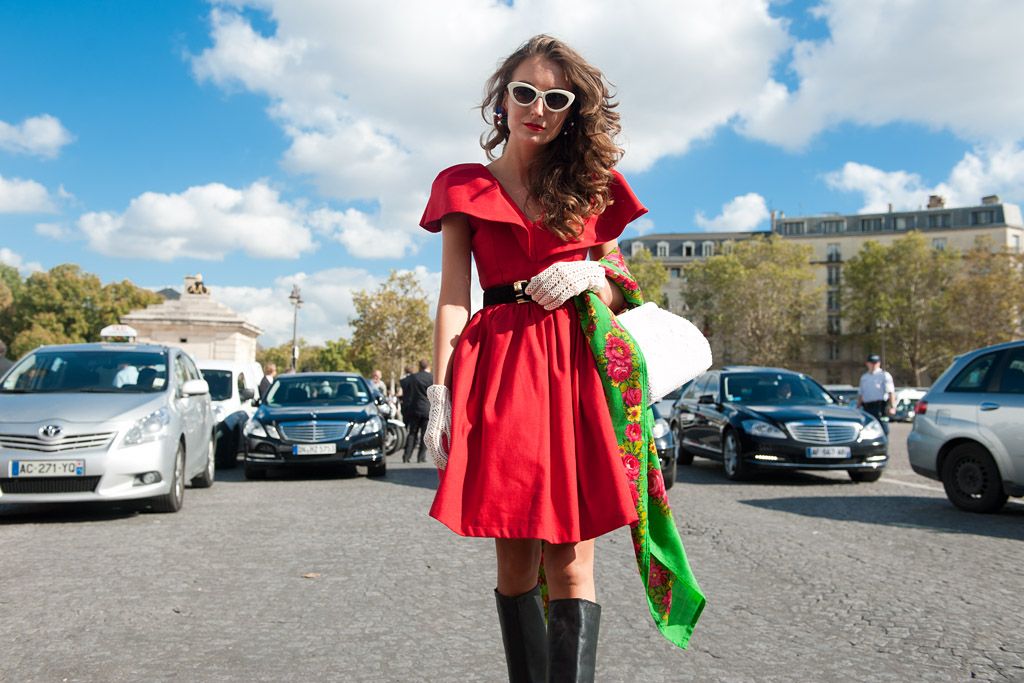 Ulyana Sergeenko...the greatest inspiration for me when it comes to russian fashion.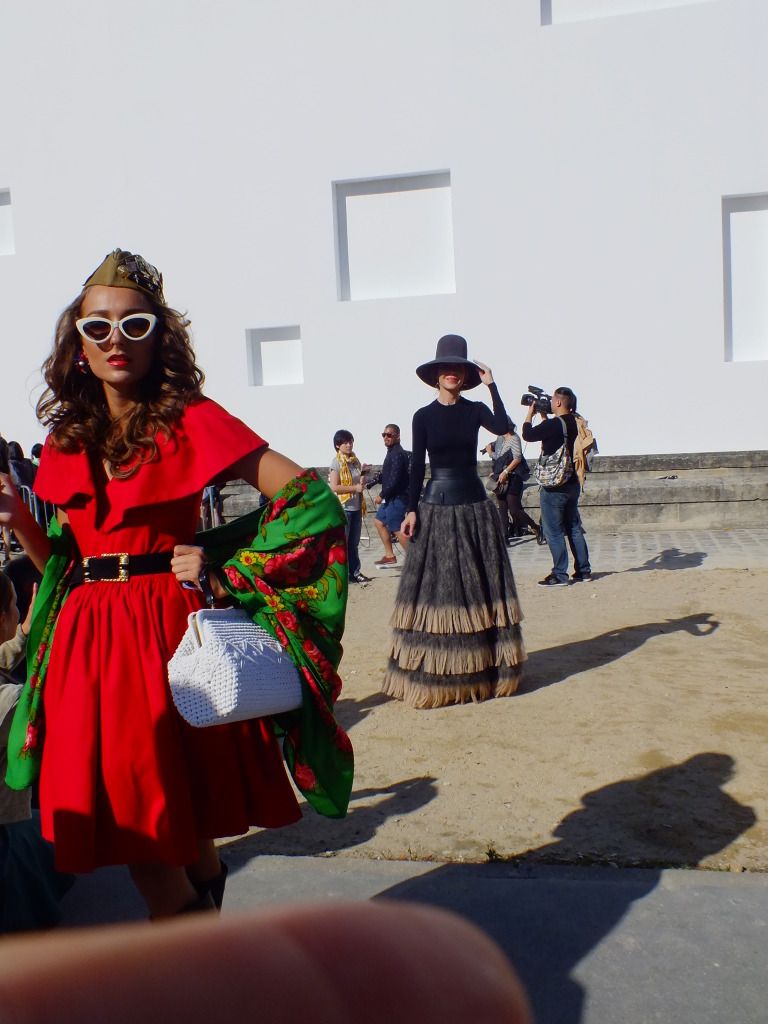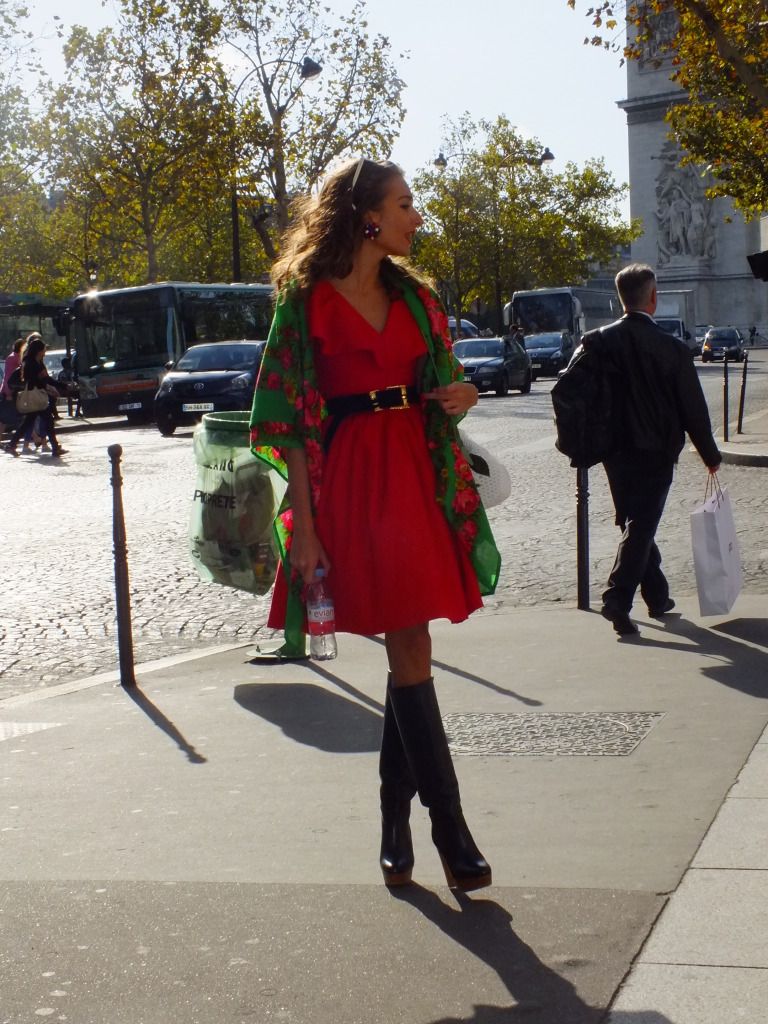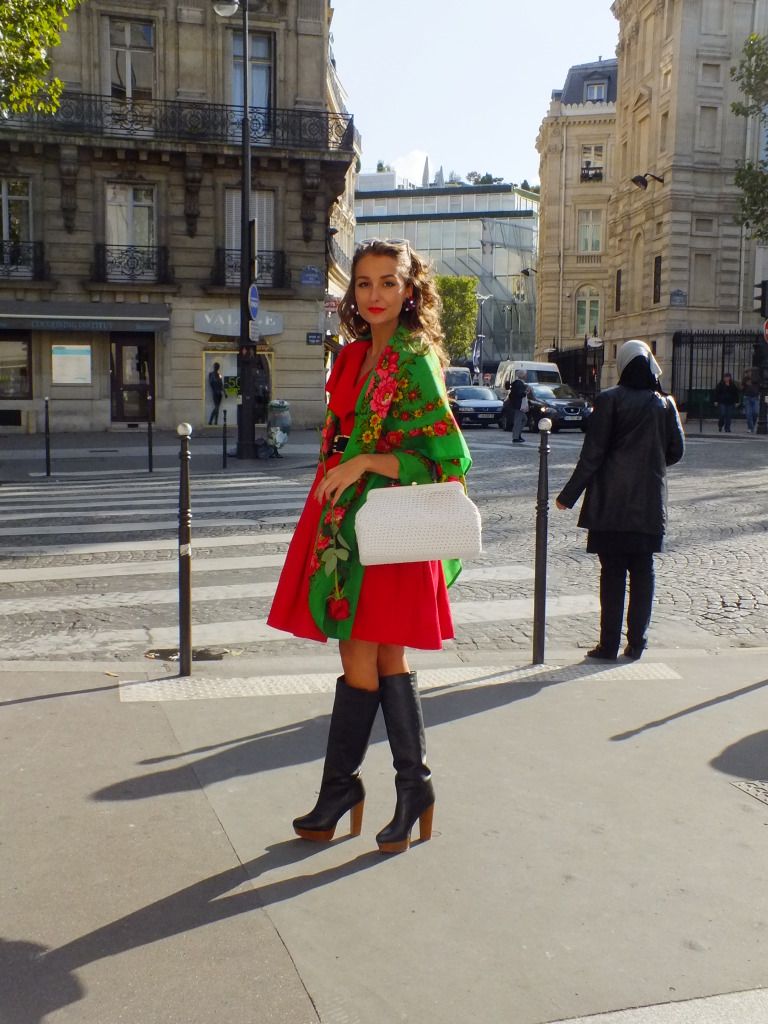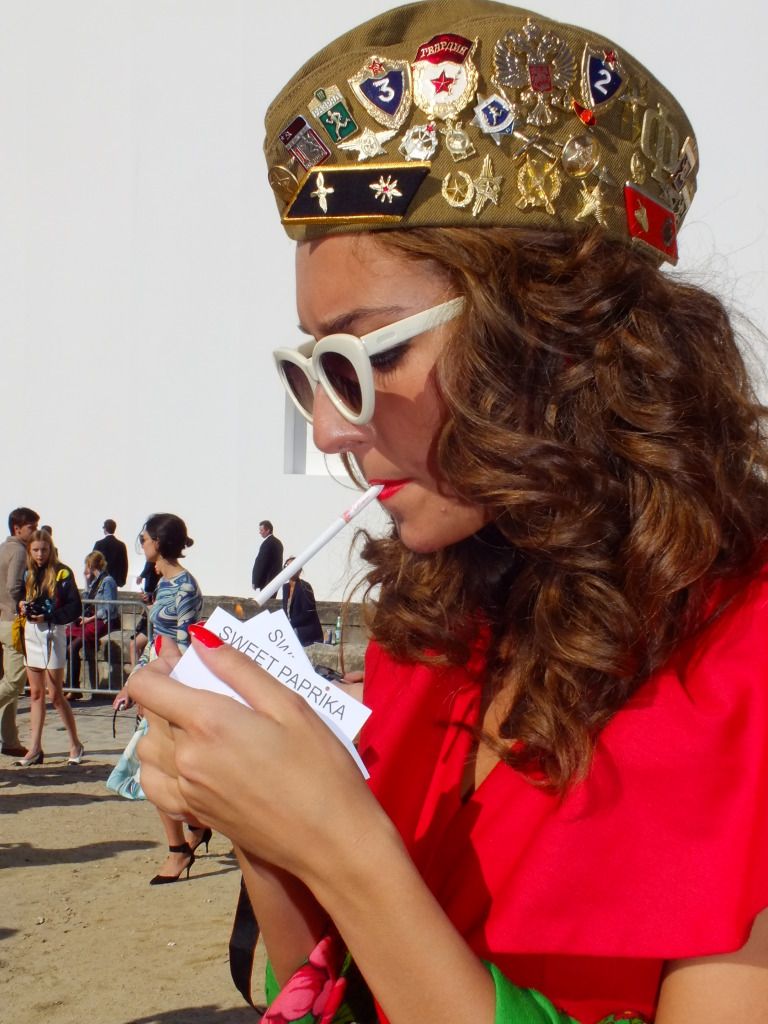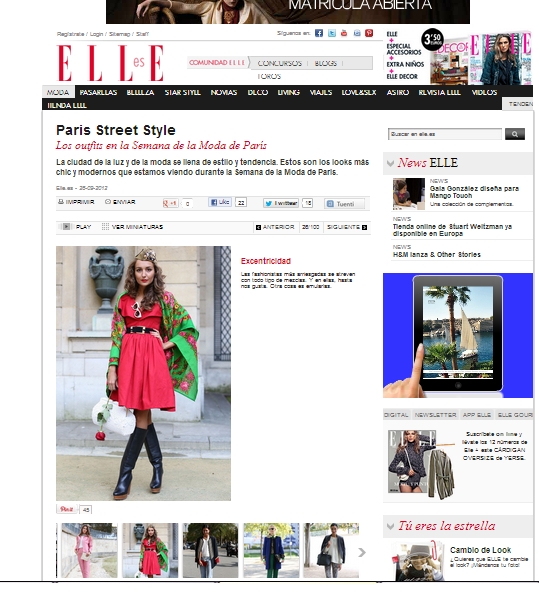 IOANA in Dragonfly candy dress: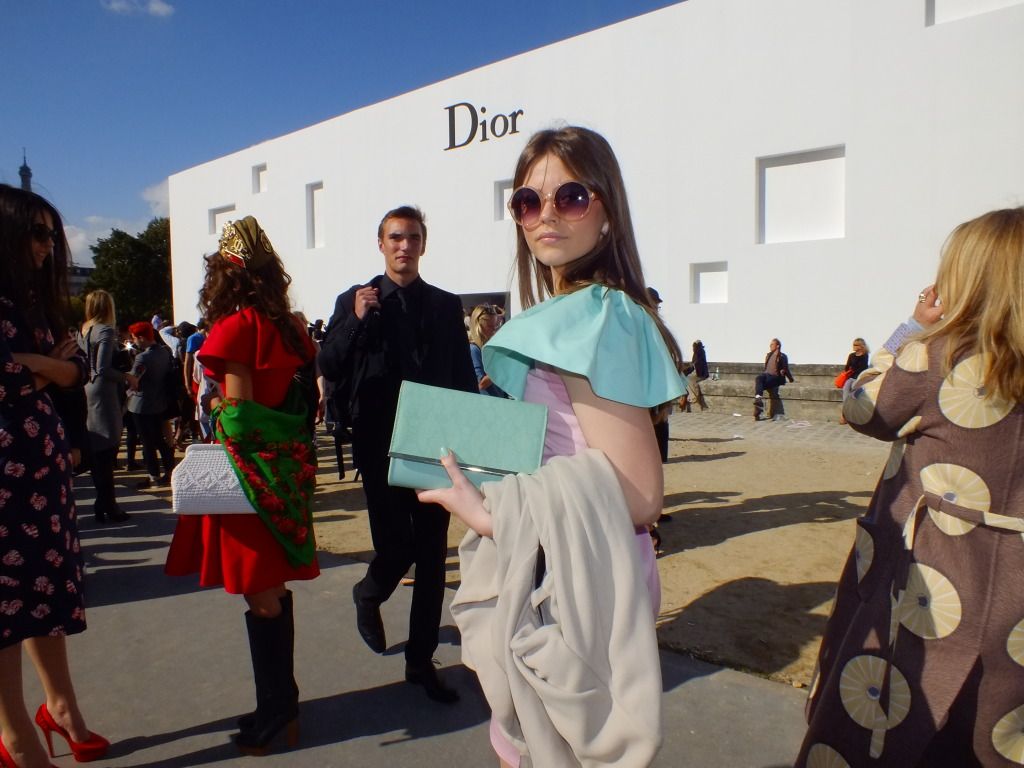 MARIA in the 50's flower print dress: