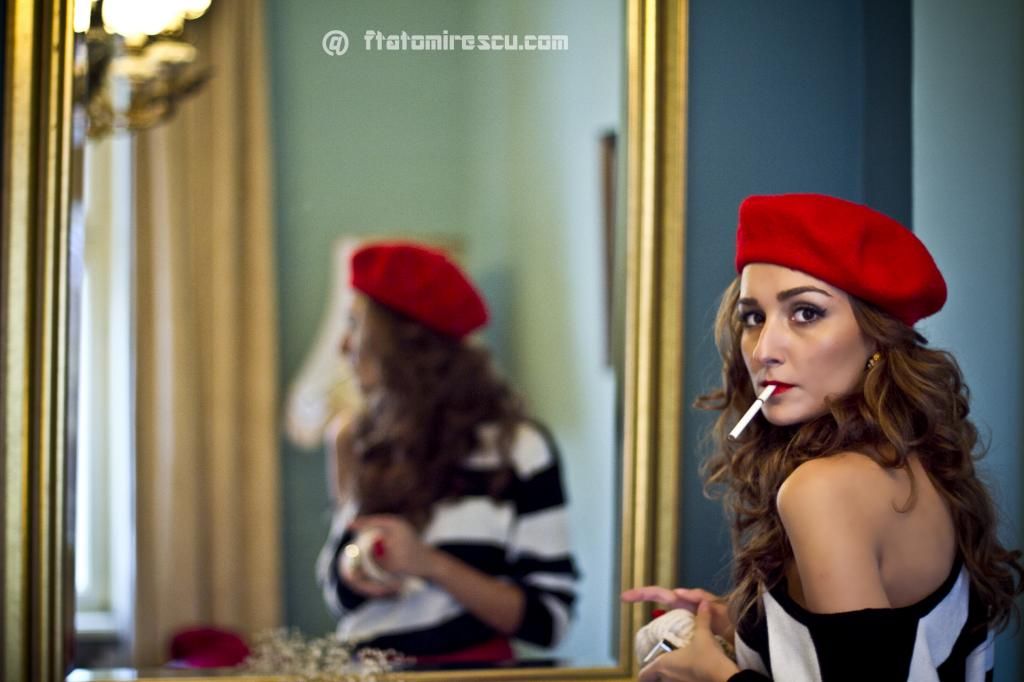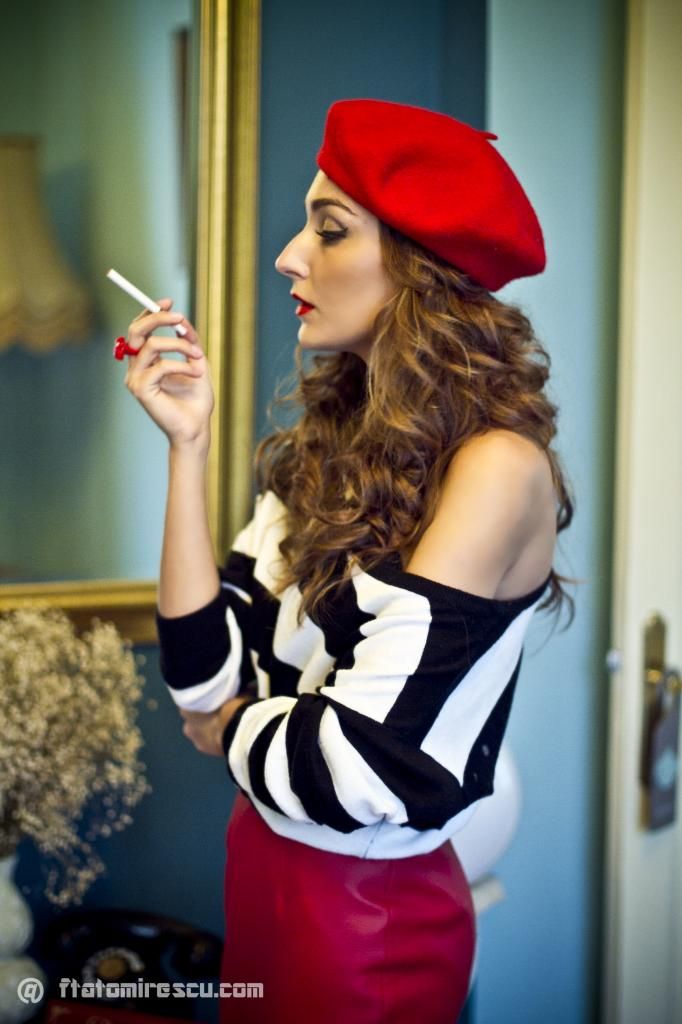 As i told you before every Sweet Paprika item has its own story ...
This time i wanted to show you how to wear a SWEET PAPRIKA Leather skirt by creating a new character GISELLE.

She's that strong girl that loves to wear du à lèvres and leather skirts that
make her ass look sexy , that artist whose art is never understood. Giselle is that
french girl that talks a lot on the phone,who smokes, laughs and cries, that gossip
girl who believes in love at first sight, whose religion is the french kiss...That
french girl who can actually see the soul of a person just by looking in her/his
eyes...because FOR GISELLE EYES ARE THE MIRROR....
Love,
Gabriela
Photo credit : Fabian Tatomirescu Giselle was wearing: A sweet Paprika red leather skirt mixed with a random black & white striped blouse, and a red beret.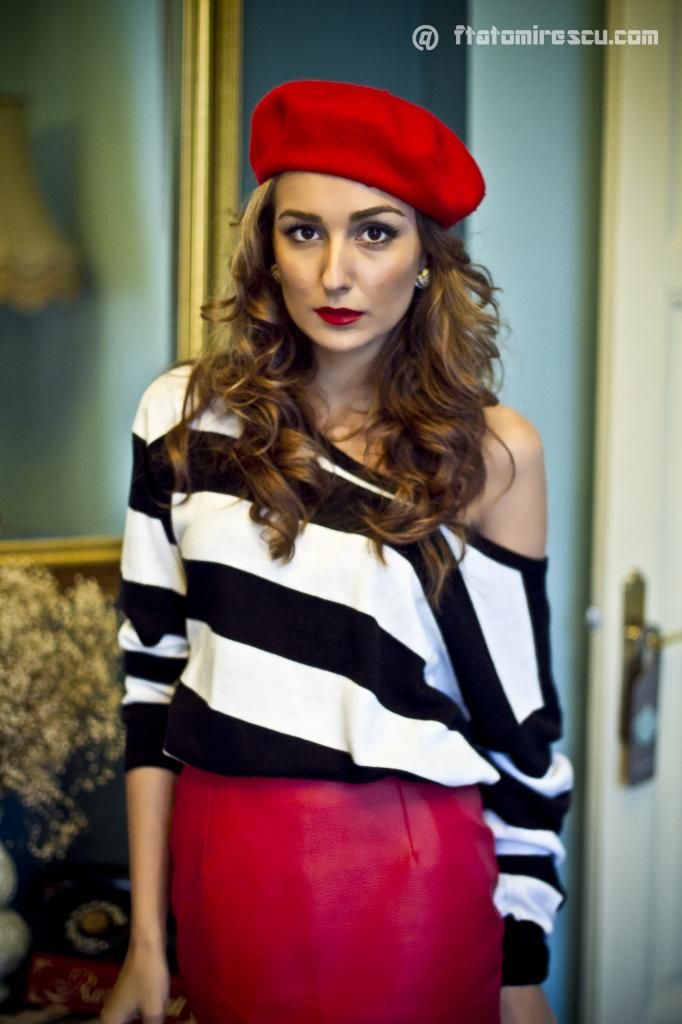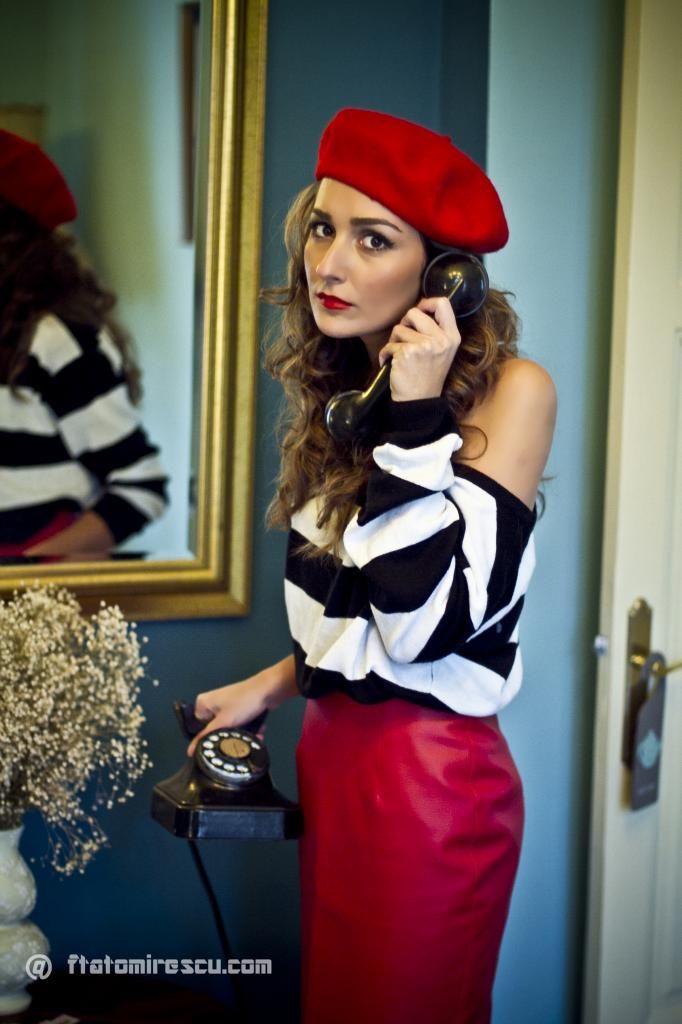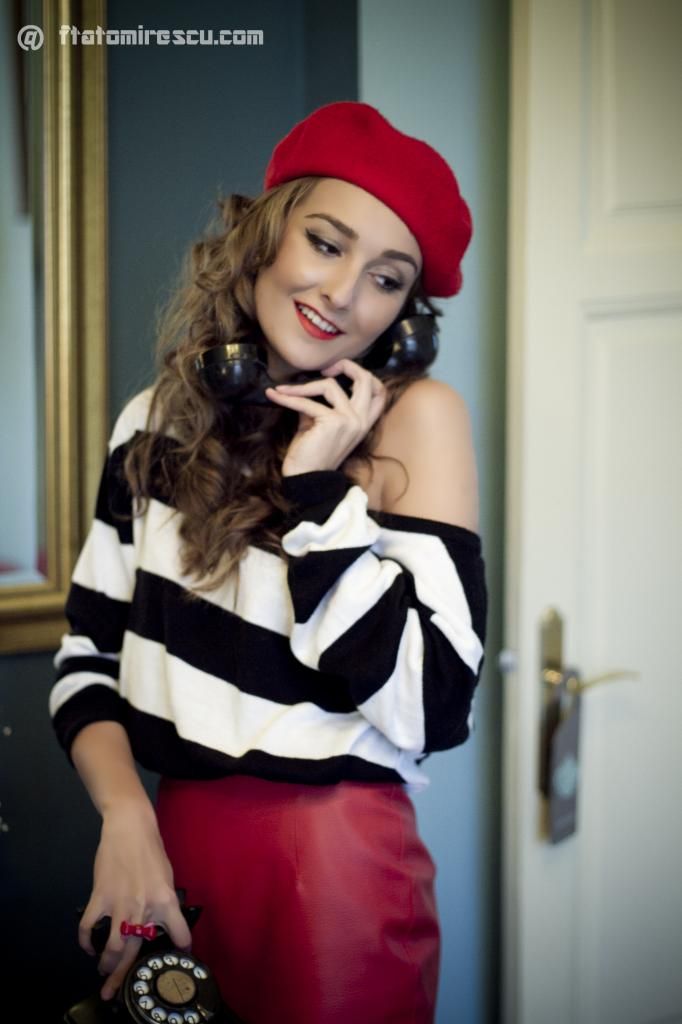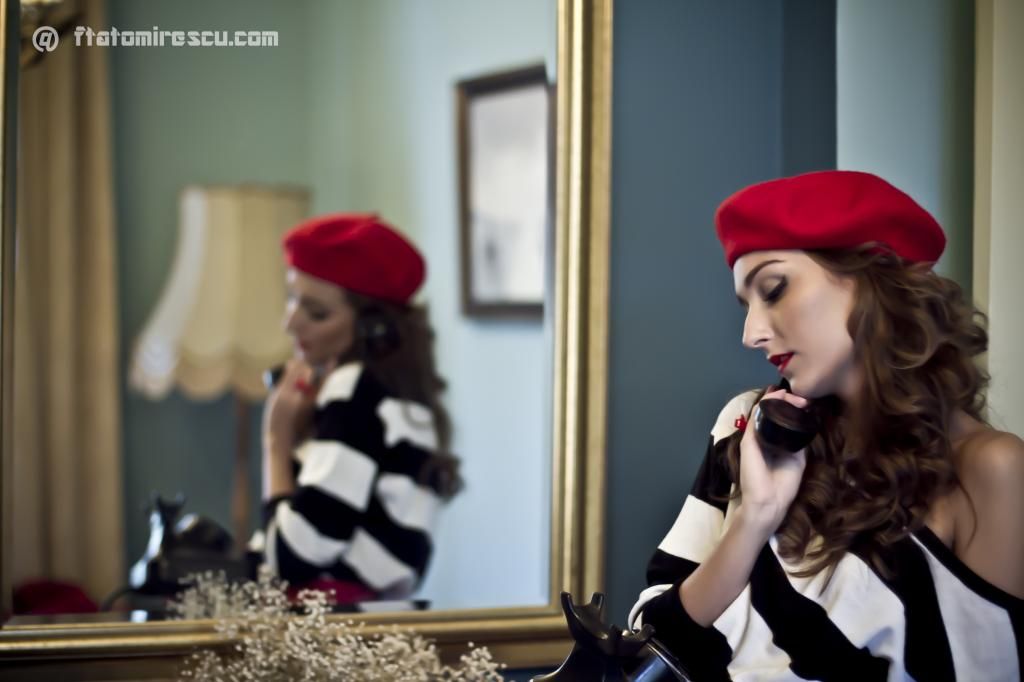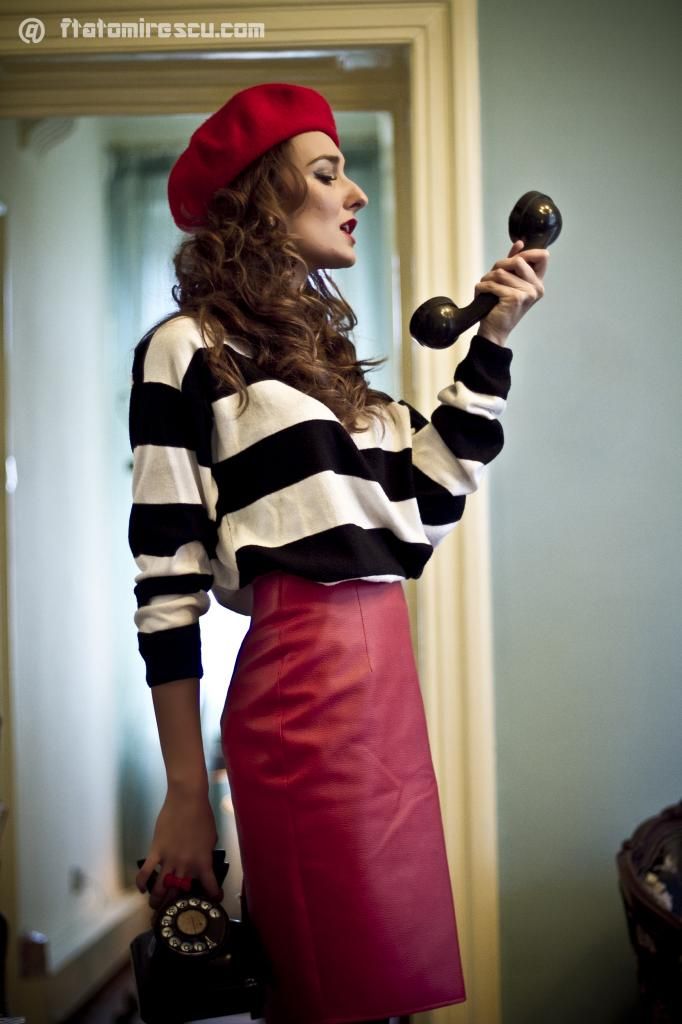 Giselle's way of being flirty :)):