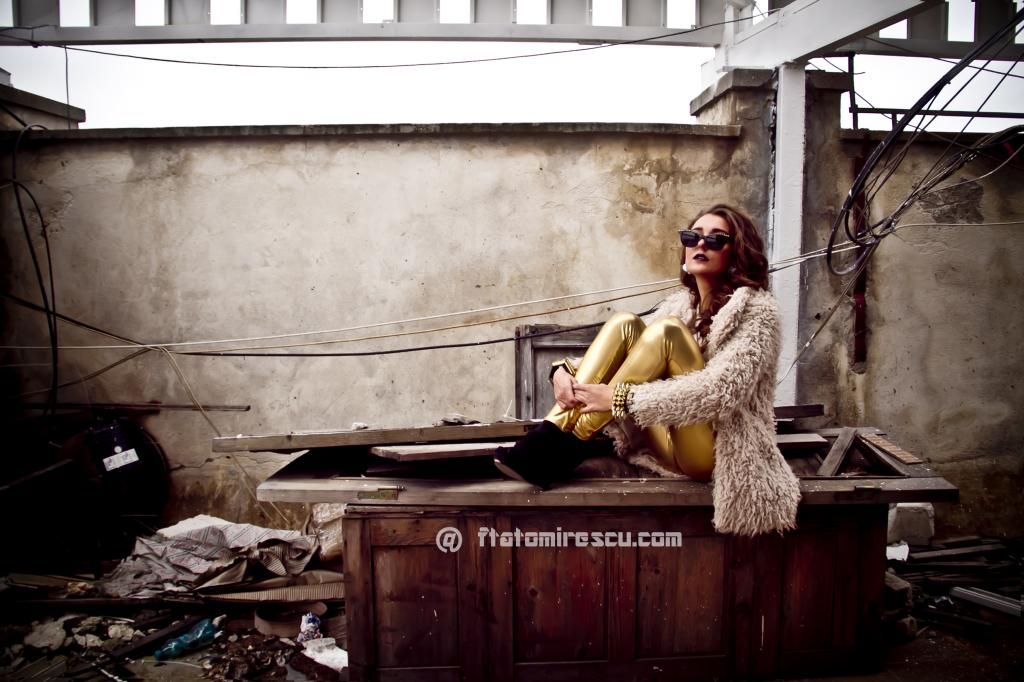 "Yeah we all shine on, like the moon, and the stars, and the sun. "
John Lennon
This story is about that amount of gold GOLD that lives in every human being...that gold that makes you shine , sparkle and glow in the darkness.
Actually ... the average person's body weighing 70 kilograms would contain a total mass of 0.2 milligrams of gold but ...the truth is that sometimes you hunger for a bigger dose and you put on all the golden stuff you find in your wardrobe
As you can see this time i had a GOLDEN CRISIS ...meanwhile Raluca the adorable tutliputli girl was painting her day in white DOTS.
Everything happened while we were flying above Bucharest on our rusty crane.
Photo credit:Fabian Tatomirescu & Paul Trager
Make-up: Bella Renner
Love,
Gabriela
I was wearing: Depot 96 golden leggings, Vintage blouse, Zara coat, Next Wedges, Vintage glasses , Bershka accessories

...Take That : SHINE!
So come on, come on, get it on
Don't know what you're waiting for
Your time is coming don't be late,
So come on
See the light on your face
Let it shine
Just let it shine
Let it shine.