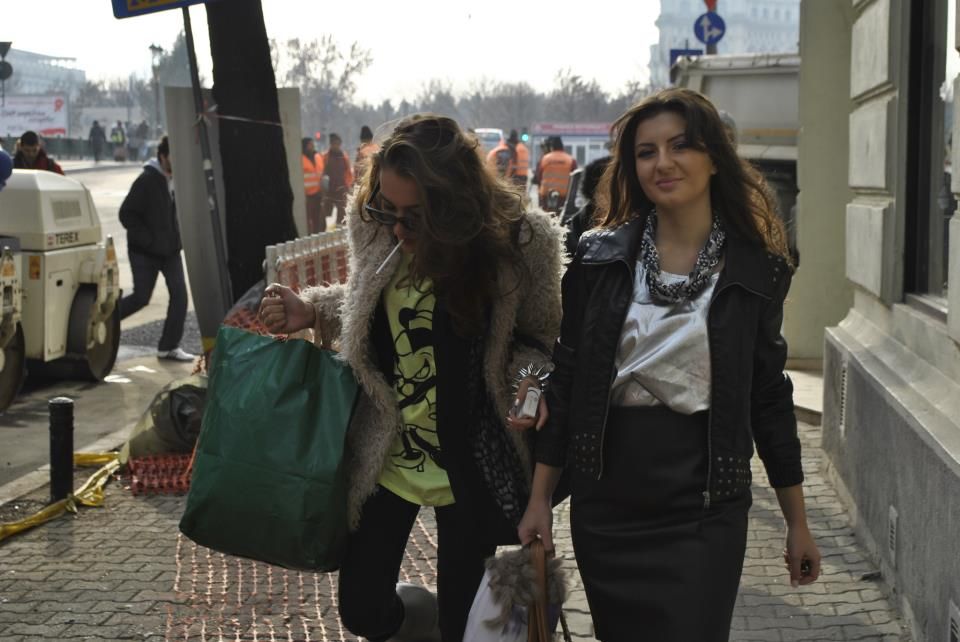 A week ago one of my old friends and highschool classmates Raluca Raileanu contacted me in order to help her with the styling for a personal photoshooting session. Of course i could not miss one of my favorite ACTIVITIES...so i gladly accepted.
Here are some photos taken Behind the scenes...while we were "working":)) ...
Ioana Sabau is "guilty" for this crazy pictures.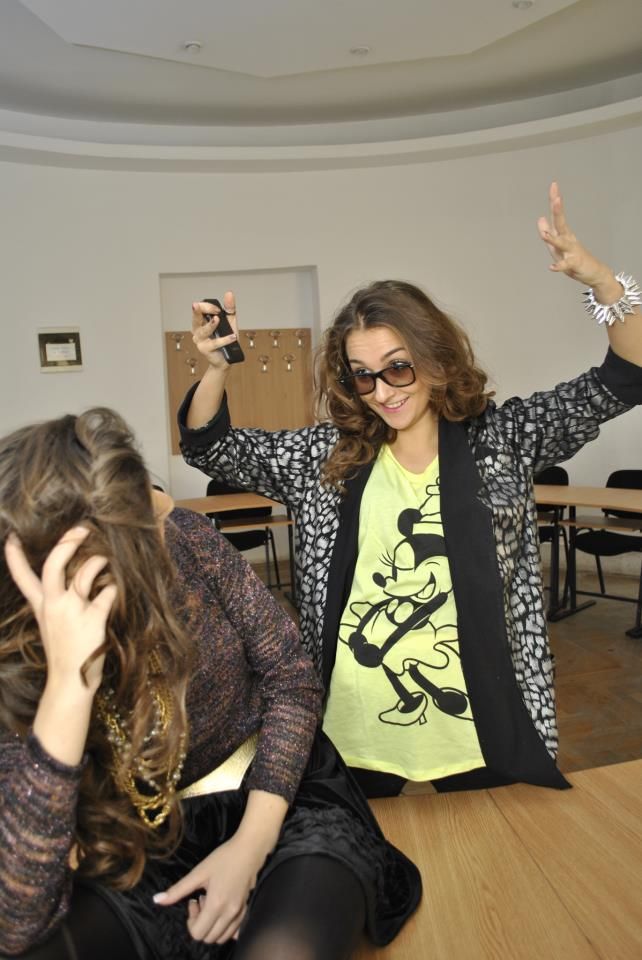 Love,
Gabriela

I was wearing: Zara coat, Eram rain boots, Pull & Bear neon minnie top, Vintage jacket, H&M hat,
Raluca was wearing: Sweet Paprika Leather skirt and silver top. and Darc Bijoux necklaces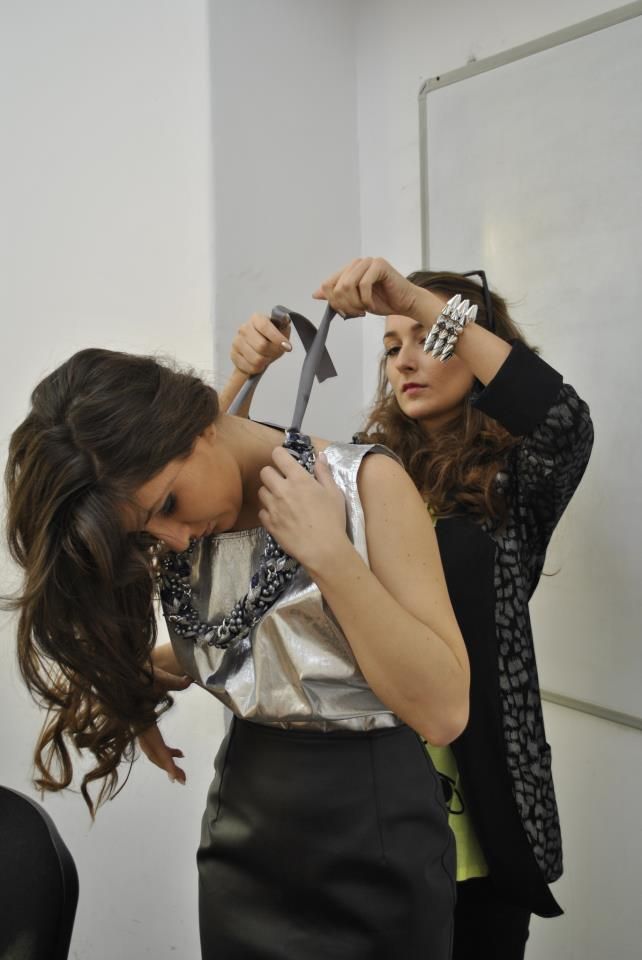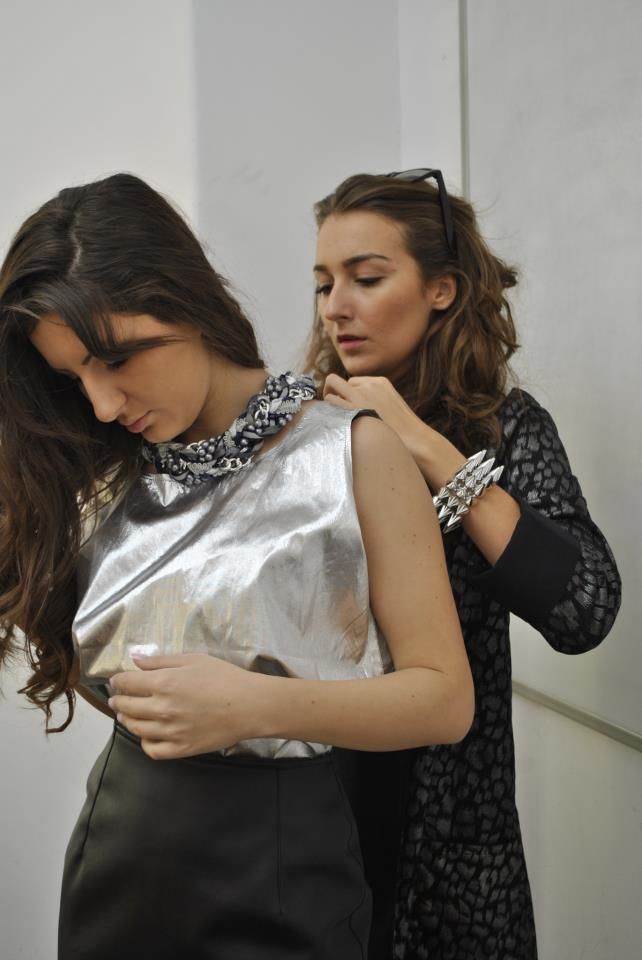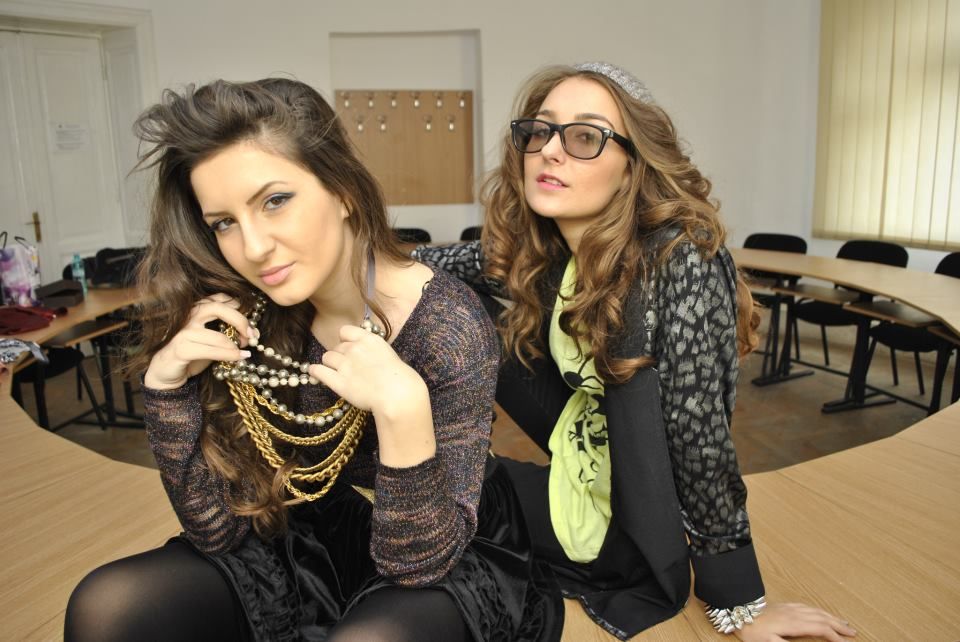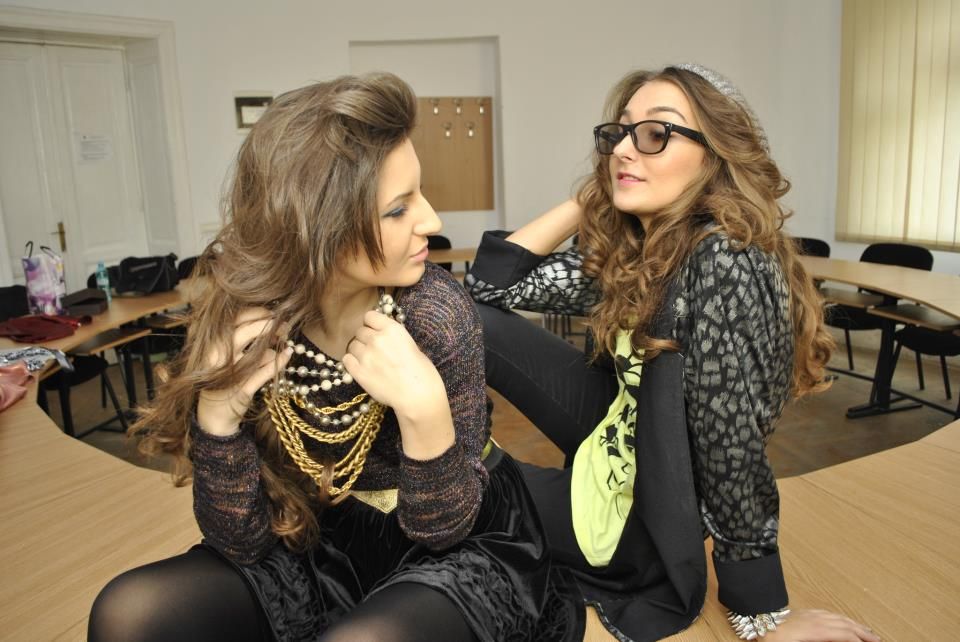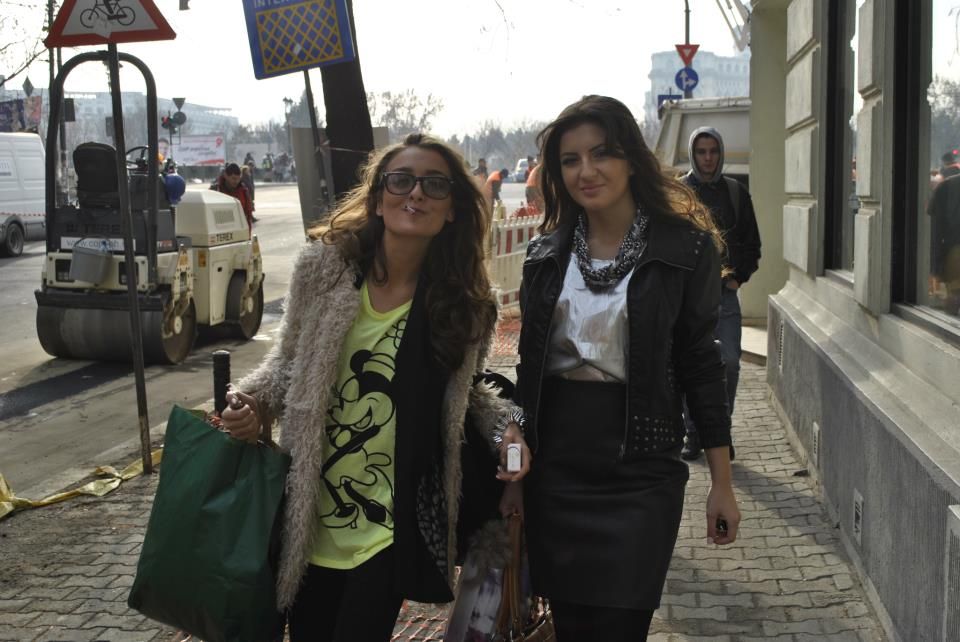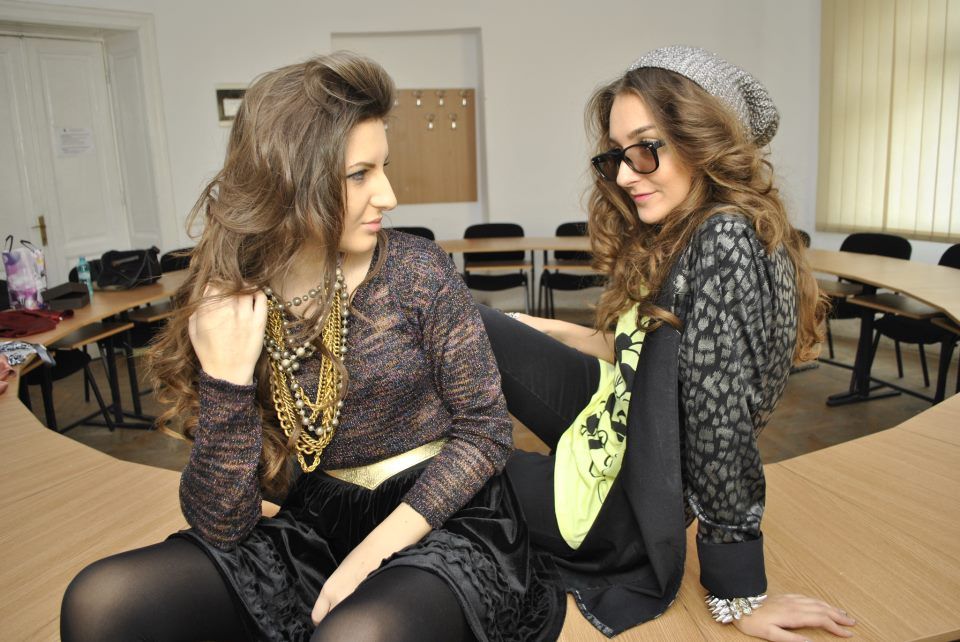 href="http://s1086.beta.photobucket.com/user/sweetpaprika/media/401670_4356313659566_1618027240_n.jpg.html" target="_blank">